Dance, architecture and physics come together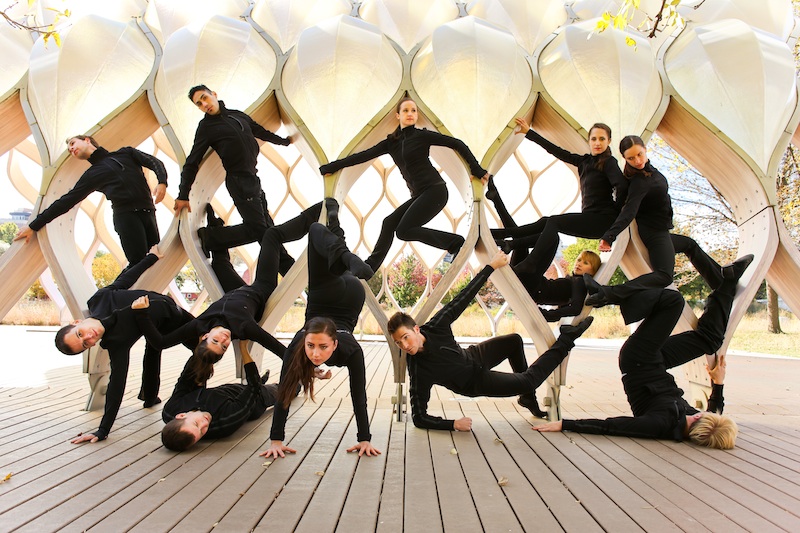 Leading artists from Chicago's culture scene, Melissa Thodos and Jeanne Gang, are combining their singular talents to create a cross-disciplinary, world-premiere dance that explores the fascinating worlds of – and intersections among – dance, architecture and physics.
This exciting new work, as yet untitled, will debut as part of Thodos Dance Chicago's Winter Concert 2014 on Saturday, February 22, 2014, at 8 p.m. at the North Shore Center for the Performing Arts, located at 9501 Skokie Boulevard in Skokie, Illinois.
The program also includes: TDC's acclaimed story ballet A Light in the Dark, the story of Helen Keller and Anne Sullivan, co-choreographed by Melissa Thodos and Broadway legend Ann Reinking; a world premiere work by Hubbard Street Dance Chicago's Lucas Crandall; and Panem Nostrum Quoditianum by Ahmad Simmons of River North Dance Chicago. Tickets are $26-46 or $20 for students. For tickets and information, visit northshorecenter.org.
The Skokie concert will be followed by two shows at the Harris Theater for Music and Dance, located at 205 East Randolph Street in Chicago, on Saturday, March 8 at 7:30 p.m. and Sunday, March 9 at 
2 p.m. Tickets are $20-60, with half-off discounts for students, seniors and those in the dance industry. Purchase tickets at the Harris by calling (312) 334-7777 or by visiting harristheaterchicago.org.
Photo: Thodos Dance Chicago ensemble members at one of Studio Gang's signature Chicago structures, the Nature Boardwalk at Lincoln Park Zoo. Photo by Katie Graves.