Dance on Camera reveals 2014 lineup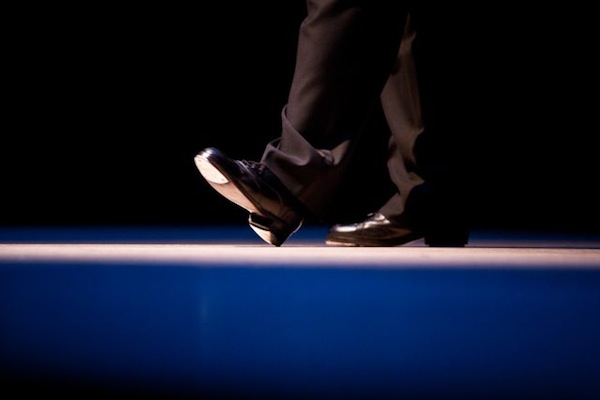 The Film Society of Lincoln Center and Dance Films Association have recently unveiled the lineup for the 42nd annual Dance on Camera festival, which presents dance-centric films. Opening this year's event, the 18th consecutive year that the series has been hosted by Film Society, is the world premiere of Greg Vander Veer's Miss Hill: Making Dance Matter, a film about important dance pioneer and instructor Martha Hill. Concluding Dance on Camera is the world premiere of Kate Geis's Paul Taylor: Creative Domain, a special look at the choreographer's artistic process as he makes his 133rd dance.
Another highlight of Dance on Camera, which will take place January 31-February 4, is a "Spotlight on Ice." It will include the New York premiere of Keri Pickett's The Fabulous Ice Age, a documentary about the glamorous age of big-scale ice spectaculars; the return engagement of Ice Theatre of New York, with a brand new program featuring appearances by ice skating icons JoJo Starbuck and Dorothy Hamill; and ballet maestro Edward Villella with a premiere of his new ice dance Reveries.
The festival is also hosting the New York premiere of Fabrice Herrault's poetic homage to ballet star Rudolf Nureyev on the 20th anniversary of his death, and the world premiere of Secundaria, an insightful look from the vantage point of two high school dancers at the National Ballet School in Cuba—famous for churning out international stars in the dance world. The Man Behind the Throne turns the lens on Vincent Paterson, who has worked largely behind-the-scenes for Michael Jackson, Madonna, Björk and more.
"We are very excited to further extend the kinship between dance and film by introducing other elements," said Joanna Ney, curator for Dance on Camera. "Special Programs such as Ice Theatre of New York's focus on artistic skating and collaboration with choreographers, musicians and designers is just one example of bringing a new slant to the dance perspective. More innovation comes from Yak Films with its documentation of global street dance. And we are pleased to showcase Joanna Mendl Shaw's Equus Projects in a film that brings dancers and horses into a creative union. It's a new world of possibilities this year."
To see the full and impressive 2014 lineup, visit www.filmlinc.com. Tickets to Dance on Camera will go on sale to the public on Tuesday, December 17. See three films or more and save with a Discount Package or buy an All-Access Pass for $99.
Photo: Moment from Jackie Paré's Tap Or Die film. Photo courtesy of the Film Society of Lincoln Center.