Dance pioneer Arthur Mitchell passes away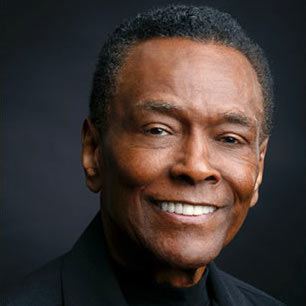 According to The New York Times, the great dance trailblazer Arthur Mitchell died today in Manhattan. At age 84, Mitchell was renowned as a former barrier-breaking dancer with New York City Ballet in the 1950s and '60s and the founding director of the groundbreaking Dance Theatre of Harlem. He passed away at a NYC hospital reportedly due to complications from heart failure.
Without a doubt, Mitchell has been a seminal figure in the dance world for more than a half century. In 1955, the same year civil rights activist Rosa Parks refused to give up her seat to a white passenger on a bus in Montgomery, AL, and fomented a national fight against segregation, Mitchell joined NYCB and changed the face of ballet in America. He became one of the most popular dancers with NYCB when he danced there from 1956-1968.
In 1957, NYCB Co-Founder George Balanchine choreographed the radical pas de deux of Agon for Mitchell and his white dance partner, Diana Adams. It's thought to be the first interracial duet in American ballet. Balanchine would choreograph iconic roles especially for Mitchell in ballets such as Midsummer Night's Dream, Ivesiana, and Slaughter on Tenth Avenue. Mitchell would remain the only African-American company member during his 15 years dancing with NYCB.
Before making his NYCB debut, Mitchell had appeared on Broadway in House of Flowers, Truman Capote's first musical Noel Coward's Sweet Potato as well as Kiss Me Kate. He also danced with African American choreographer Donald McKayle, the Anna Solow company and made film and TV appearances.
A key figure in the conversation on diversity in classical ballet, Mitchell helped to galvanize racial equality. In 1969, he left full-time performing to co-found the Dance Theatre of Harlem with Karel Shook. The organization, which began as a school with 30 students and a company of two dancers in a garage on 152nd Street, was designed to offer children — especially those in Harlem — the opportunity to learn about dance. The company, which made its official debut on January 8, 1971 at the Guggenheim Museum in New York with three ballets choreographed by Mitchell, also performed several works by Balanchine and Jerome Robbins during its inaugural season.
Over the years, Mitchell assembled an eclectic repertoire for his company ranging from Balanchine's neo-classical-styled dances to the Ballet Russe classics, as well as works commissioned from African-American choreographers including Louis Johnson, Alvin Ailey, Garth Fagan, Geoffrey Holder, Tally Beatty and Billy Wilson. During Mitchell's tenure as Artistic Director (he had been Artistic Director Emeritus since 2009), the company was invited by President Nelson Mandela to visit South Africa, breaking the country's 30-year cultural ban. Dance Theatre of Harlem quickly grew into a multi-cultural institution and a dance company with an international reputation referred to by The New York Times as "one of the dance world's more visionary experiments."
In December 2014, Mitchell donated his personal archive to the Rare Books and Manuscript Library at Columbia University, just steps from the Harlem neighborhood where he was born. The extraordinary trove of photographs, posters, programs, clippings, correspondence, early film and video tell the story of his encounters with leading artists and politicians – from Igor Stravinsky, Josephine Baker and Alvin Ailey to Hillary and Bill Clinton, Mikhail Gorbachev, Nelson Mandela and others.
The collection sheds new light on the history of American dance, the role of ballet in U.S. cultural diplomacy, and helps to document the social and political history of Harlem.
At the time his archive was given to Columbia University, Mitchell said, "I believe that dance, and the arts more broadly can be used as a catalyst for social change. This is why I started the Dance Theatre of Harlem. With these materials now at Columbia, artifacts of American dance history and African American history will be accessible to young scholars, academics and the general public, furthering the push for change."
This collection marked Columbia's first major dance archive. Many of it's items were on display earlier this year at Columbia's Miriam and Ira D. Wallach Art Gallery.
Among the many awards received by Mitchell during his storied career are the Kennedy Center Honors, the U.S. National Medal of Arts, induction into the National Museum of Dance Hall of Fame and the Heinz Award in the Arts and Humanities. His legacy will live on.
---