Dance Teacher Web LIVE updates schedule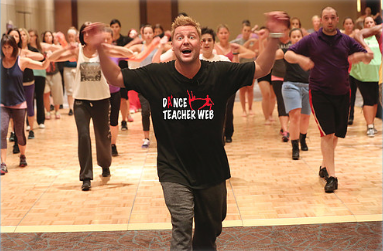 Raise your hand if you're excited for Dance Teacher Web LIVE Conference and Expo! Returning to Las Vegas on July 30-August 2, this massive dance event will present more than 130 exclusive master classes, business seminars and workshops. It has recently announced its updated schedule for 2018!
Designed with dance teachers, studio owners and administrators in mind, this renowned annual conference and expo helps attendees stay fresh, up-to-date and at the top of their game. It will take place at the stunning Red Rock Resort, Casino and Spa, where rooms are filling up fast.
Of the 35 industry professionals set to share their knowledge, attendees can especially look forward to Lacey Schwimmer, Wayne Sleep, Jawkeen Howard, Misty Lown, Mandy Yip, Aaron Turner and Anthony Burrell. Dance Informa journalist and dance teacher Tony Coppola will also lead a few classes!
The Dance Teacher Web LIVE Expo will once again serve as attendees one–stop-shop for professional resources, shopping and giveaways. The many exhibitors are among the leading manufacturers and service providers in the industry. Every day they will offer prizes and special activities with fun themes. During last year's Expo Finale, more than $10,000 was given away in prizes.
To see what the top three features of this year's conference are click here.
Dance Teacher Web is offering a special deal for studio owners - bring four teachers, save $100 on their registration and you can attend for free. Call 203-545-147 if you have any questions.
For more information or to register, visit www.danceteachersummerexpo.com. To hear testimonials from past attendees, watch this video at https://vimeo.com/258344501. Also, enjoy this 30-second promotional trailer at https://vimeo.com/259515296.
Dance Informa, which serves as a Principal Sponsor, hopes to see you at Dance Teacher Web LIVE Conference and Expo this summer!
---