Dancer Jonathan Ollivier dies in crash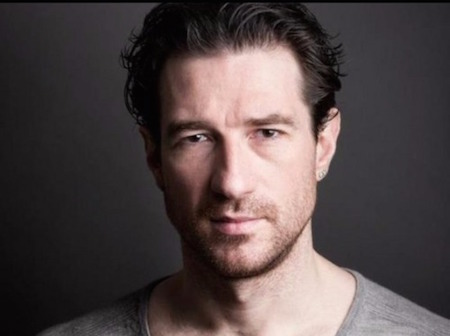 Professional dancer Jonathan Ollivier has tragically died in a motorbike crash. Reports from BBC News and The Guardian reveal that the 38-year-old died on Sunday only hours before he was due to perform in the final show of Matthew Bourne's production of The Car Man at Sadler's Wells Theatre in London.
A black Mercedes saloon struck his motorbike on Farringdon Road, according to police reports. Paramedics and an air ambulance tried to save Ollivier's life, but he was pronounced dead at the scene. The driver was initially arrested on suspicion of causing death by dangerous driving but has been bailed to a date in February next year.
Fellow dancers and choreographers are paying their tribute to Ollivier, with many posting statuses to social media. Renowned dancer Carlos Acosta, amongst many others, tweeted his condolences.
Choreographer Matthew Bourne, artistic director of New Adventures, released a statement. He wrote, "Yesterday we lost our 'Swan' and our 'Car Man' – Jonathan Ollivier was one of the most charismatic and powerful dancers of his generation: An intensely masculine presence tempered with tenderness and vulnerability made him the perfect casting for a string of triumphant roles in the New Adventures repertory including The Swan, the enigmatic Speight in Play Without Words and his final role as Luca in The Car Man, which he was due to dance at last night's final performance at Sadler's Wells."
Alistair Spalding, artistic director/chief executive of Sadler's Wells, also sent out a statement on behalf of the theatre: "Jonathan Ollivier was a very talented dancer who performed at Sadler's Wells on many occasions with both Northern Ballet Theatre and New Adventures, and was hugely admired by audiences and colleagues. We are shocked and saddened by this tragic accident. Our sincere condolences go to Jonathan's family and friends."
Having danced for more than 18 years, Ollivier was a force to be reckoned with on stage – a true talent and a mature artist. As a young dancer, he trained at the Rambert School of Dance. From there, he started his career in South Africa at Cape Town City Ballet, later returning to the U.K. to dance with The National Ballet Theatre (now called Northern Ballet) for eight years. He spent two years in Canada as a principal with the Alberta Ballet, later joining Bourne's New Adventures as a principal to play two seasons of Swan/Stranger in Swan Lake, Luca in The Car Man and Speight in Play Without Words.
Ollivier was awarded an honorary fellowship to the Dance Critics Circle and was nominated by them as Best Young Dancer (2003) and Best Male Dancer (2004). He was also nominated for Outstanding Young Male Artist in the National Dance Awards in 2002 and Best Male Dancer in National Dance Awards in 2003.
He leaves behind two sons and many adoring friends and colleagues.