Donald McKayle passes away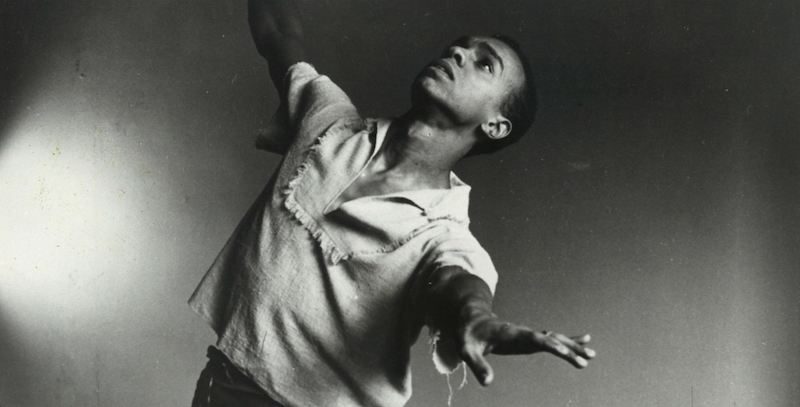 The dance community lost another icon over the weekend as pioneering African-American dancer, choreographer and teacher Donald McKayle passed away at age 87. Named by the Dance Heritage Coalition as "one of America's Irreplaceable Dance Treasures: the First 100", McKayle danced in and directed modern dance companies, productions on Broadway, and worked on a multitude of films and television shows.
McKayle was born in 1931 in New York City and was raised in Harlem. He studied dance at the New Dance Group before making his professional debut in 1948, soon thereafter performing for choreographers like Anna Sokolow, Martha Graham and Merce Cunningham. McKayle also danced on Broadway and worked on films and in television. His choreography, perhaps best represented by a 1959 classic like Rainbow 'Round My Shoulder, show his interest in investigating the human condition and his pledge to exploring African-American material.
He founded his own troupe, Donald McKayle and Company, in 1951 and directed it for 18 years, featuring various renowned African-American artists like Alvin Ailey and Carmen de Lavallade. He received an Emmy Award in 1974 for his work on Free to Be You and Me. The next year he won a Tony Award for his staging of Raisin. Later in life, he was a professor of dance at the University of California, Irvine, and served as an artistic mentor at the Limón Dance Company.
Notably, McKayle broke through many barriers in his career, including being the first African American man to direct and choreograph a Broadway show. Many times he shared the black experience onstage, stressing issues like civil rights.
In total, this dance icon crafted more than 70 modern dance works in his lifetime. He was nominated for five Tony Awards for his work on Broadway. In response to his passing, social media was flooded with tributes to him.
Dancer Nejla Yatkin, who was first introduced to McKayle when she danced his works as part of the Cleo Parker Dance Company in Denver, posted, "I have no words and I am sad to hear of the passing of Donald McKayle! Thank you for mentoring me and teaching and sharing your wisdom with me. You will be always part of me, my dancing and teaching around the world."
Dance teacher, Pilates instructor and choreographer Kalila Kingsford Smith recalled, "I met Donald McKayle as a 16 year old—he came to Philly with Mary Anthony to coach our performance of Rainbow Etude. While my time with him was brief, it was formative. He made me want to be a choreographer that makes meaningful work. While my approach has shifted through the years, I still consider him one of my role models. Thank you, Donald, for your incredible contributions. The world will miss you. May you rest now."
Dancer Germaul Barnes shared, "Always and forever with much gratitude to our dance father we have lost, Donald McKayle. Thank you for giving us (THE WORLD) your soul, passion, grace, laughter, many stories. You will be forever in our rocking chair (insiders joke) of creative spirits. It will be one of my missions to make sure your work lives on. Let's all continue to give tribute to Mr. Donald McKayle."
To learn more about McKayle and his dance legacy, visit www.donaldmckayle.com.
Photo: Donald McKayle. Photo courtesy of San Diego School of Creative and Performing Arts, where McKayle served as a guest artist and 2014 keynote speaker.
---