En Pointe provides dance equipment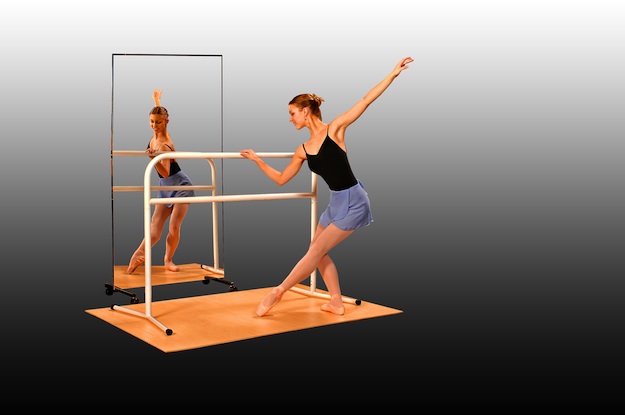 At En Pointe Enterprises, quality dance equipment is the focus. En Pointe, a Canadian company formed in 1998, manufactures and distributes professional dance equipment to ballet schools, dance companies, yoga and fitness studios across North America.
Are you a dance teacher needing new equipment for your studio or a company director looking for new portable barres for your dancers to use while on tour? Or are you just an everyday recreational dancer? If so, En Pointe is well known for producing glassless portable dance mirrors that are safe and lightweight which will easily work in a small home studio or fitness center. These are also essential for self-trained dancers.
En Pointe's products are designed by dancers to be used by dancers. The company's popular ballet barre is both sturdy and portable, guaranteeing that it's easy to transport and safe to use.
In addition to portable dance barres and professional ballet barres, En Pointe products include wall mount barres and brackets, portable tap floors, sprung dance flooring, vinyl dance floor surfaces and other staging items.
For more information on En Pointe Enterprises, or to browse products, visit http://en-pointe.com.
Photo: The PortaBarre, which was developed by dancers from Royal Winnipeg Ballet. Photo courtesy of En Pointe Enterprises.