Experience 'Giselle' through virtual reality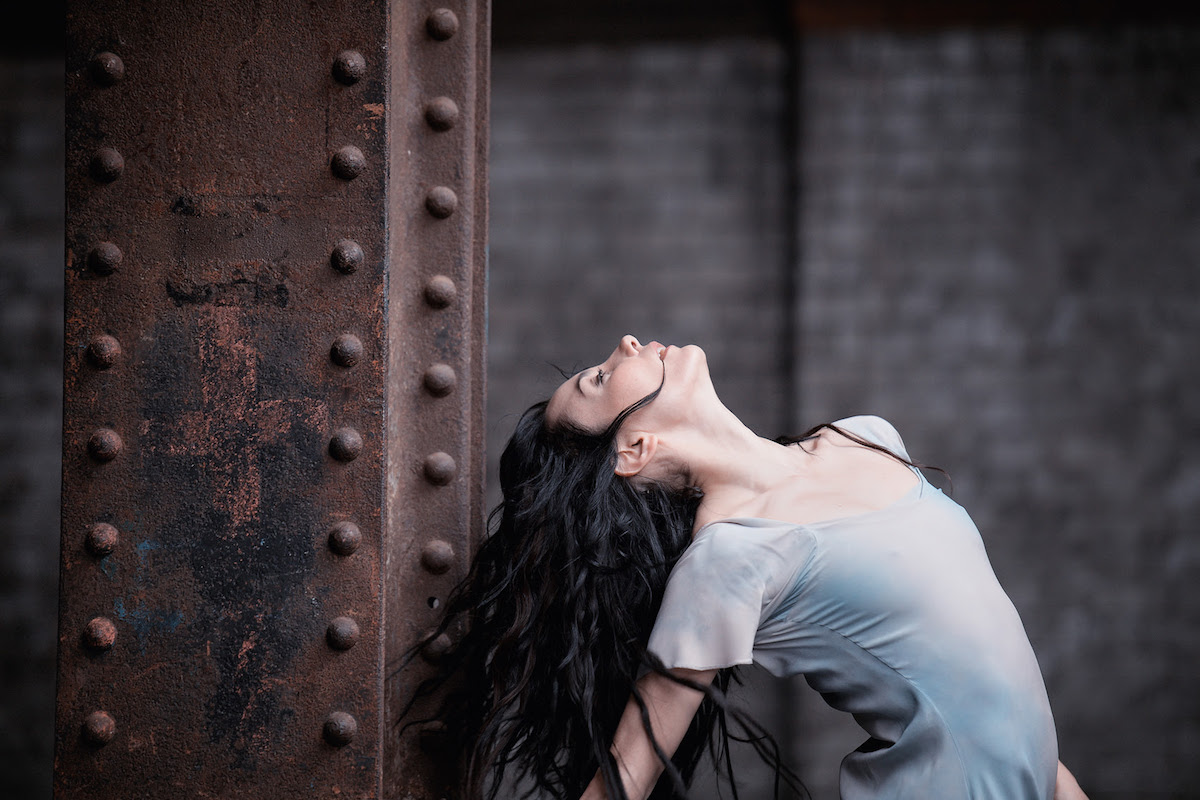 Sky, one of Europe's leading entertainment companies, recently partnered with the English National Ballet (ENB) to offer audiences a ground-breaking virtual reality piece inspired by Akram Khan's Giselle.
By combining a mixture of cutting-edge technology, new choreography and the world-class talents of English National Ballet's Artistic Director and Lead Principal Tamara Rojo, Giselle VR will give audiences the opportunity to experience ballet in an entirely different way.
The two-minute piece, featuring original choreography by Khan and music by Vincenzo Lamagna, sees Rojo use the 360º space entirely, moving from left to right, forward and back, leaving behind a 3D trail of light and dust which will show the course of her movements.
Ahead of the launch of the piece this month, Sky released a unique, behind-the-scenes 360º teaser on September 29, to view here. The full Giselle VR experience will soon become one of the first pieces available on Sky's new VR app. The app will be home to work created by Sky VR Studios, launched earlier this year to bring Sky's expertise in storytelling and unrivalled access to major cultural and sporting events to the creation of immersive virtual reality content.
Giselle VR has been produced by Factory 42, a new immersive content production company with a BAFTA-winning creative team. It was commissioned by Neil Graham, executive producer of Sky VR Studios.
ENB is one of the most creative ballet companies in the UK, and remains committed to bringing world-class ballet to the widest possible audience. It continues to honour the tradition of classical ballet, while embracing change and evolving the art form for future generations.
One of the greatest romantic ballets of all time, Giselle is the first full-length ballet choreographed by Khan. Giselle sees a community of migrant workers cast out of their jobs in a condemned garment factory. Khan and ENB previously collaborated together on the award-winning piece Dust, part of its Lest We Forget programme.
Rojo said, "Collaborating with Sky and Factory 42 on Giselle VR has been an incredible experience. Ballet, more than any other art form, has the ability to be reinterpreted and transformed, and this is vital to drive our art form forward. This platform provides another wonderful opportunity for us to engage with new audiences, and show ballet in a unique and exciting way."
Khan stated, "I think virtual reality is unchartered territory with immense possibilities. It's incredibly exciting to have worked with Sky and Factory 42 on Giselle VR, and to plant a small seed, that in future could grow and offer new ways of presenting dance."
Neil Graham, executive producer of Sky VR Studios, commented, "Performance – especially dance – and virtual reality are as perfect a combination as Akram Khan and Tamara Rojo. Being able to experience what is sure to be a stunning work in such an immersive way is something that we, as a broadcaster, are very excited about offering to audiences. We hope that in creating this innovative piece that we, and English National Ballet, can give everyone who sees it a bit more insight into the beauty, drama and technical majesty of ballet."
John Cassy, chief executive of Factory 42, weighed in too. He said, "Sky [has] an incredible track record in marrying technological innovation and entertainment, and we're delighted to have been commissioned by them to create ground-breaking cinematic quality VR with English National Ballet."
For more information on Sky, visit sky.com/corporate. To keep up with ENB, head to www.ballet.org.uk.
Photo: English National Ballet's Artistic Director and Lead Principal Tamara Rojo. Photo courtesy of ENB.