Female choreographers the focus at NY Fest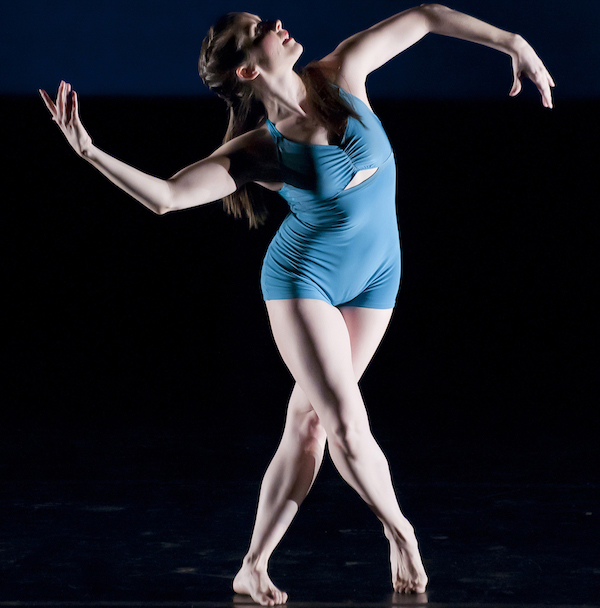 For the past six years, Jennifer Muller/The Works (JMTW) has curated Women/Create! A Festival of Dance (newly named), bringing together prominent female choreographers to present an annual New York City season in a shared program format. The festival format is popular and widespread; however, six years ago it was still unusual for established companies to agree to share a series of performances, presenting work on the same program.
Women choreographers have been pioneers of contemporary dance since its inception, and Women/Create! A Festival of Dance seeks to reconnect with those roots to present a season of strong works by four visionary female choreographers. During this seventh season, Armitage Gone! Dance, Buglisi Dance Theatre, Carolyn Dorfman Dance and JMTW come together with a distinguished program that celebrates women creators and their unapologetic influence on the dance world.
Audiences can expect 27 dancers to take the stage, ultimately presenting four different choreographic voices and two world premieres on June 12-16 at New York Live Arts.
"Women/Create! is an opportunity to witness companies of expertise and impact," said Jennifer Muller. "These choreographers each have a powerful, original voice and create work from unique points of view, yet share a sensibility that combines virtuosic movement with an expressive edge that moves minds and hearts. These are works that dance full out yet speak of both individual experiences and shared humanity. These works are knowledgeable, long-lasting and current at their cores."
The Program includes:
– An excerpt of the new Donkey Jaw Bone by Karole Armitage. This work, commissioned by National Sawdust and the Mexico Now Festival, is loosely based on Mexico's theatrical sport, Lucha Libre. It sits at the border of sport, dance and ritual, and will be performed by Armitage Gone! Dance.
– The world premiere of Shock Wave by Jennifer Muller. JMTW considers a shock wave, known as a cataclysmic disturbance characterized by destructive interference and abrupt, discontinuous change in physics.
– The revival of the 1991 pas de deux Threshold by Jacqulyn Buglisi. Dancers Virginie Mécène and Kevin Predmore will present this primal, expressionistic work about life and death set to a haunting score by Arvo Pärt.
– The return of the 2015 work WAVES by Carolyn Dorfman. The extraordinary composer/musicians of the work include cellist Jessie Reagen Mann, beat boxer Pete List and recorder player Daphna Mor. Carolyn Dorfman Dance reacts to the sound waves and vibrations of the musicians.
Tickets to Women/Create! A Festival of Dance range from $15 to $45 and can be purchased online at www.newyorklivearts.org or via phone at 212-691-6500.
Photo: Carolyn Dorfman Dance in WAVES. Photo by Daniel Hedden.