Finnish National Ballet presents 'Don Quixote'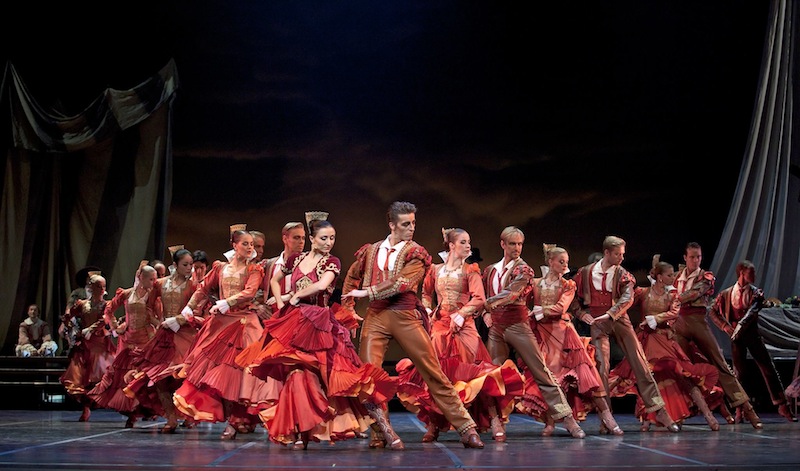 The Finnish National Ballet will present Patrice Bart's Don Quixote on March 21-April 10 at its home theater in Helsinki, Finland.
Patrice Bart, a former principal dancer at Paris Opera Ballet and longtime ballet master, originally set his version of Don Quixote on the company in 1995. Twenty years later, the major classical ballet will be revived, transporting the audience from wintry Finland to sunny Spain.
Don Quixote follows the Knight of the Sad Countenance (Don Quixote) and his servant Sancho Panza as they arrive at a Castilian village, where the lovely Kitri is being married off to Camacho even though she's in love with the impoverished Basilio. In this ballet, a high-speed chase ensues, and in the middle of it all is Don Quixote, who finds himself imaging that he sees his love, Dulcinea in Kitri.
With striking stage design and virtuoso numbers that captivate every time, Bart's Don Quixote is a lively and colorful production not to be missed. The company's resplendent stars will perform the lead roles, with Principal Edita Raušerová, Soloist Desislava Stoeva and Étoile Eun-Ji Ha dancing Kitri, and principals Frans Valkama, Michal Krčmář and Sergio Torrado dancing Basilio.
For more information, visit www.opera.fi.
Photo: Finnish National Ballet in Don Quixote. Photo by Sakari Viika.