Flamenco onstage at BAM Fisher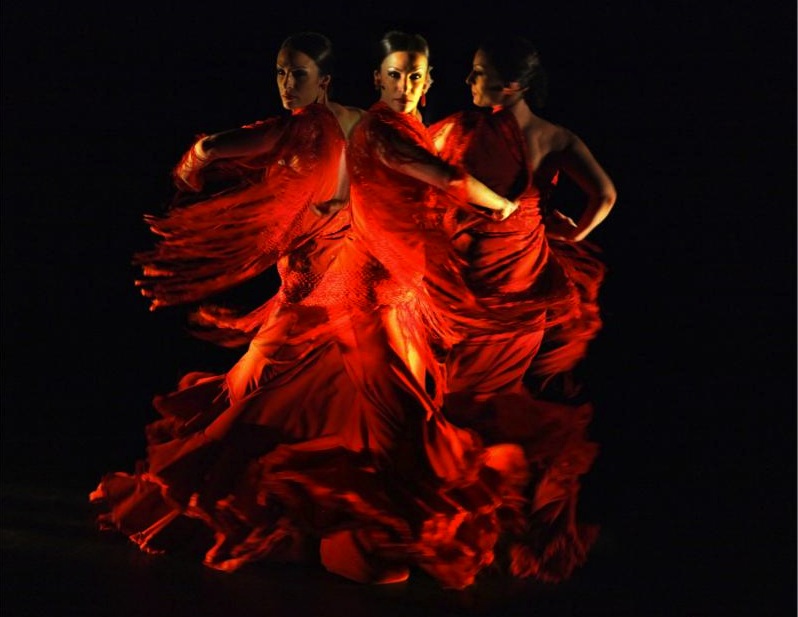 Flamenco is celebrated onstage at BAM Fisher for the first time as Flamenco Vivo Carlota Santana presents Angeles/Almas, the company's Spring 2015 NYC season, on May 19-24 at Brooklyn Academy of Music's BAM Fisher Building.
Founded in 1983, Flamenco Vivo Carlota Santana is one of this country's longest-established flamenco companies, dedicated to promoting flamenco as a living, evolving art form. During its week-long BAM Fisher season, the company will present two programs featuring the world premieres of three works by contemporary Spanish dance artists, accompanied by live music.
The first world premiere is Angeles (Program A), choreographed by Ángel Muñoz. The New York Times praised Muñoz' previous Flamenco Vivo commission, A Solas (2012), as "impressive for its compositional finesse" (while describing Muñoz himself as "singing with his feet"). Angeles portrays angels in myth, music and motion, building off of an earlier solo piece selected for the Festival de Jerez and London Flamenco Festival. The new work features Muñoz with a cast of nine more dancers and musicians.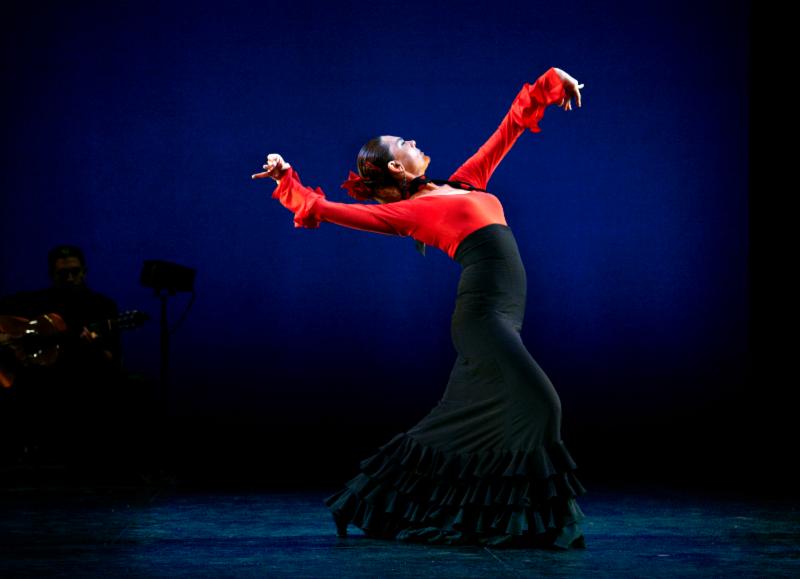 The second premiere work by Enrique Vicent and Antonio López is Martinete-Seguiriya (both programs), named after the flamenco form and rhythm featured in the piece. Seguiriya is one of the oldest flamenco forms, where the serious, almost tragic sound of the music gives the dancer a chance to express sorrowful feelings to the martinete rhythm. Vicent and López were commissioned as part of a new collaboration between Flamenco Vivo and Madrid's El Certamen de Coreografía de Danza Española y Flamenco, one of Spain's most prestigious dance competitions.
The third premiere is Ausencia (Program B). Guadalupe Torres, a two-time winner of the Madrid Certamen, reveals the soul of flamenco in a new solo work created for her U.S. debut.
The engagement also features other company repertory, including: A Solas by Muñoz, showcasing the soleá por bulerías style; Mujeres by Associate Artistic Director Antonio Hidalgo, which offers a modern take on the traditional elements used by women in flamenco (the castanets, fans, shawls and dresses with bata de cola trains); and De Milonga, also by Hidalgo, which celebrates Latin American influences on flamenco.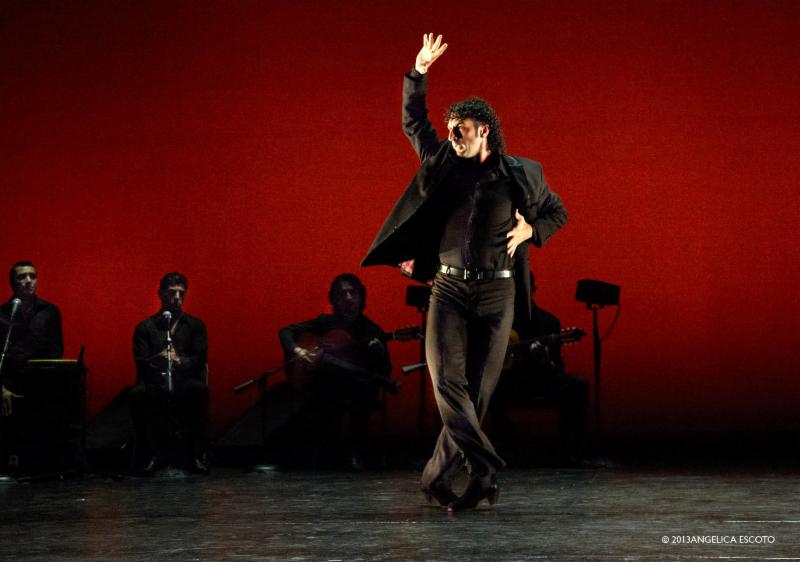 Flamenco Vivo's BAM Fisher season features a cast of accomplished dancers and musicians from Spain and the U.S., including: company dancers Charo Espino, Isaac Tovar, Eliza Llewellyn and Alice Blumenfeld; guitarists Gaspar Rodriguez and Pedro Medina; singers Pedro Obregón and Felix de Lola; flutist Diego Villegas and percussionist Jose Moreno; and guest artists Ángel Muñoz and Guadalupe Torres.
Tickets range from $20 to $59 and can be purchased at www.flamenco-vivo.org. Tickets for the company's First Night Fiesta on May 19, including premium seating and a post-performance reception with the artists, are $100-$250. For more information, call 212-736-4499. Flamenco Vivo will also offer a post-performance artist talk following the Thursday, May 21 performance.
Photos courtesy of Flamenco Vivo Carlota Santana.