Full Radius Dance to launch 26th Season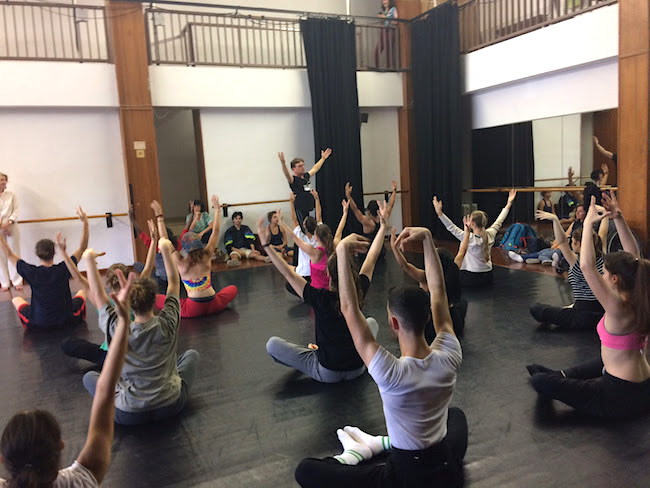 Full Radius Dance, a physically integrated modern dance company based in Atlanta, has now wrapped up its Silver Anniversary Season, which began and ended with international excursions.
Led by Artistic/Executive Director Douglas Scott, Full Radius Dance began its 25th Season in September 2016 as the sole U.S. company presented at the Korean International Accessible Dance Festival (KIADA) in Seoul, South Korea. In late May, the troupe finished its 2016-17 Season as the first U.S. company presented at Una Mirada Diferente ("A Different Look") Festival in Madrid, Spain.
Along the way, Full Radius Dance also presented its annual concert at 7Stages Mainstage Theatre, produced the 23rd Annual Modern Atlanta Dance (MAD) Festival, and performed throughout the Atlanta metropolitan area.
Scott wrote in a newsletter sent out June 21 that "the company is now taking a short, well-deserved break from rehearsals." Soon it will gear back up with the Full Radius Dance Summer Intensive, which will run July 30-August 5. This will officially kick off the company's 26th season.
Excitingly, the company has announced that its 2017-18 Season will include its New York City debut. Full Radius Dance will perform at the Harlem School of the Performing Arts on October 13 and 14.
For further information on Full Radius Dance and its upcoming events, visit www.fullradiusdance.org.
Photo: Douglas Scott teaches a dance class in May at the Conservatorio Profesional de Danza de Valencia in Spain. Photo courtesy of Full Radius Dance.