Gauthier Dance touring to Canada and NYC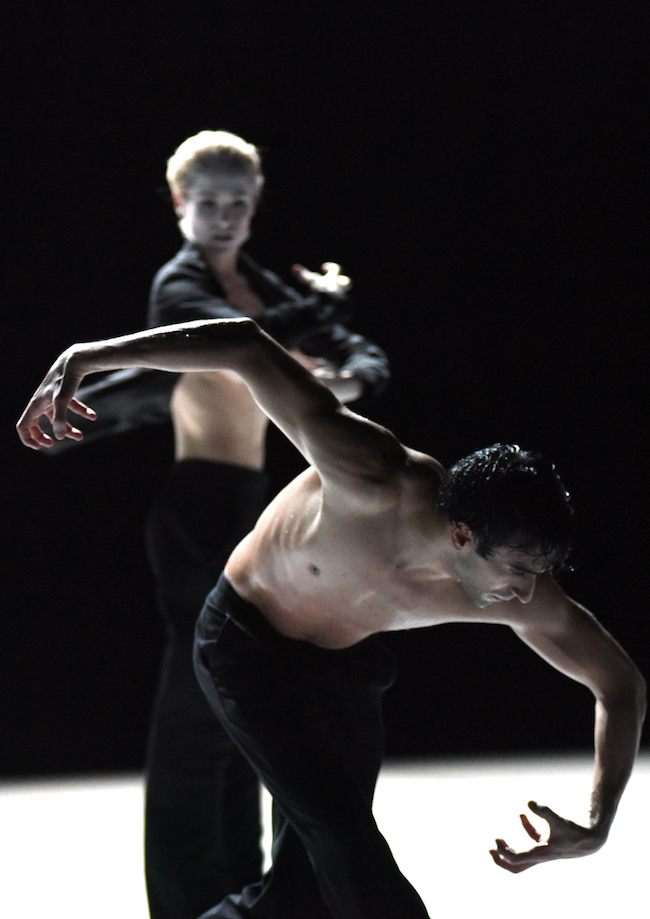 Just a few days after Gauthier Dance in Germany celebrates its first decade with the anniversary production BIG FAT TEN, the company will leave to tour North America. The tour starts in the Canadian capital Ottawa before taking to New York City. The company hopes to conquer the Big Apple with seven shows of Marco Goecke's award-winning NIJINSKI at The Joyce Theater in Manhattan.
First up, on the home front, this Theaterhaus Stuttgart dance company will celebrate its 10th birthday March 1-5 with a program featuring seven works by international star choreographers – including five world premieres, plus a walk down memory lane. The pieces will not only show the broad stylistic range of Gauthier Dance, they'll also pay particular attention to the choice of artists: Alejandro Cerrudo, Itzik Galili, Johan Inger, Andonis Foniadakis, Nacho Duato, Marie Chouinard and Artistic Director Eric Gauthier.
Then the company's North American tour takes them to Gauthier's native country (Canada) on Saturday, March 11. The diverse program for the National Arts Center of Ottawa will present, amongst others, Mauro Bigonzetti's lively tribute to Southern Italy, Cantata; Inger's intense love story Now and now; and Cerrudo's tongue-in-cheek solos for three scantily clad men in PACOPEPEPLUTO.
Gauthier Dance begins its performances in NYC on Tuesday, March 14. As part of the company's Joyce debut, it will present the New York premiere of NIJINSKI by Marco Goecke. As the house choreographer of Stuttgart Ballet, Goecke used this full-length ballet to examine the extraordinary but painful life of Vaslav Nijinsky.
For more information, visit www.theaterhaus.com.
Photo: Rosario Guerra as Nijinski. Photo by Regina Brocke.