Get excited for BellaMoxi's 4th Season!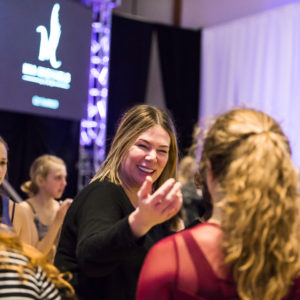 It's finally here! The start of BellaMoxi's new Frame Your Focus Tour! This weekend, the Dance Convention, Competition and Choreographic Festival launches its fourth season in Bowling Green, KY before touring to Chicago, Philadelphia, Dallas, Orlando, Phoenix and Los Angeles.
As the 2019 Frame Your Focus Tour gets underway, Dance Informa shares just four reasons why dancers should be excited!
#1. You can learn from creative genius Mia Michaels in person! She'll teach two intensives — MML Junior (ages 7-12) and MML (ages 13 and older), and teachers are encouraged to participate! Her interactive, inspirational space promises to be about more than just choreography and is "built for every artist." For further details, visit BellaMoxi.com/Mia-Michaels-Live.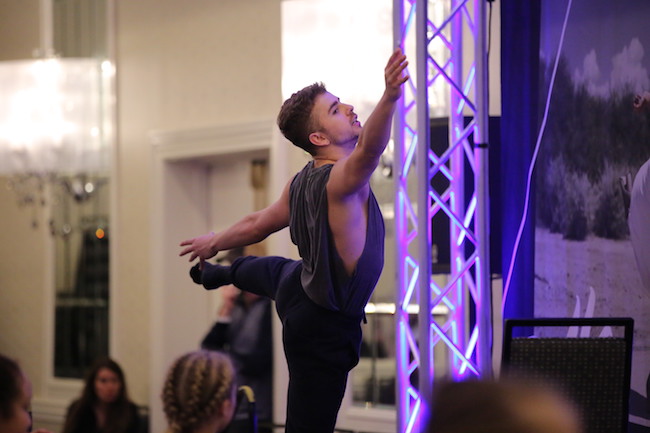 #2. Michael Dameski, most recently the runner-up on World of Dance, will be teaching! Yes, that's right, you can dance with Michael! All his passion, energy and technical brilliance will be there to inspire and challenge you!
#3. Each weekend kicks off with the Emerging Artist Choreographic Festival, which invites budding artists to showcase their choreography for the chance to win cash and other prizes! There's still time to submit your choreography for Dallas, Orlando, Phoenix and Los Angeles events! Head to BellaMoxi.com/Choreographic-Festival for more information.
Last year's Torrance choreographic festival winner, Taylor Hansen, previously told Dance Informa that the festival was "an amazing experience."
Hansen said, "I had such a wonderful time getting to watch my duet in a different venue. We have spent many years creating these duets together, but we have always done them in the competitive circuit. It was such a beautiful moment to watch them dance the piece with an entirely different intention. The worries of technical elements being executed perfectly were washed away; they were just wanting to share our story."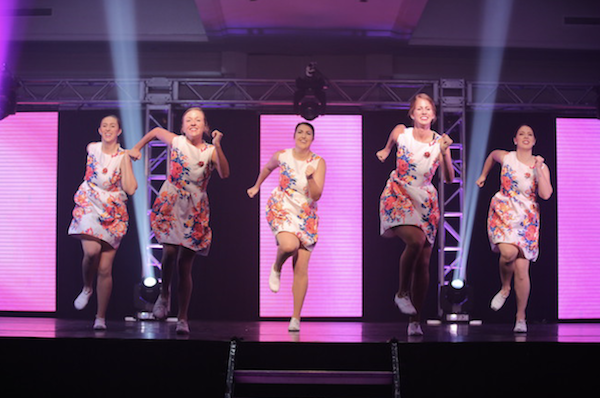 Cameron Harrison, the winner of the 2018 choreographic festival in Charlotte, agreed with Hansen that the festival is an amazing opportunity. Recounting his experience, he told Dance Informa last year, "We entered the ball to try to begin to show the dance world what clogging can be and is. We didn't really care about the 'win' because we know it's new and hard to understand for many people, but to actually win was great. We are the current National Champions in two different organizations in the clogging world, and this year we have dedicated ourselves to trying to gain more attention for clogging. This was the first thing we did, and I couldn't be happier with the acceptance and the award."
On how the recognition affects him, Harrison said, "It gives me belief. It gives me a feeling that people are open to understanding and trying something new. It encourages me that all the hours and all the hard work don't go unnoticed, and it does effect something and someone. It also excites me. It also allows me a platform like this, which is such an honor and so amazing. I think I also got to be around a group of amazing dancers from other dance forms, and they were amazing and inspiring and gave me a ton of great ideas."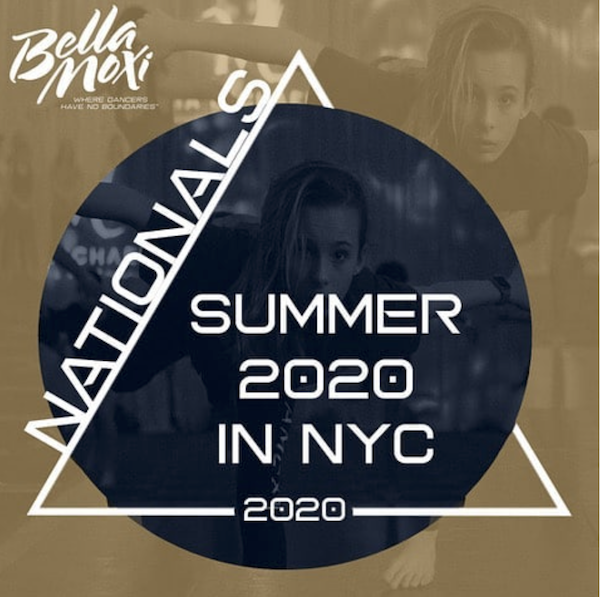 #4. BellaMoxi is adding a Nationals! Okay, technically this is for the 2020 Season, but it's something worth looking forward to now because scholarships will be awarded along BellaMoxi's 2019 Tour! Get pumped!
For more information on BellaMoxi, head to www.BellaMoxi.com.
Images (from top down): Mia Michaels and Michael Dameski teaching at BellaMoxi last season, Cameron Harrison's choreographic festival entry, and the 2020 Nationals announcement.