Greek National Opera Ballet presents 'Zorba'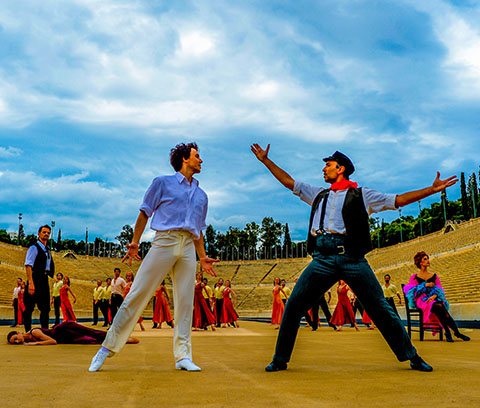 The Greek National Opera Ballet will present its first performance at the historic Panathenaic Stadium (also known as the Kallimarmaro Stadium) in Athens, Greece on Sunday, June 29. The company will premiere choreographer Lorca Massine's version of Zorba the Greek, a classical work that is a milestone of modern Greek culture and which is renowned throughout the world.
Based on Nikos Kazantzakis' novel Life and Times of Alexis Zorbas, the ballet is about a Greek hero. He will be brought to life by the dancers of the GNO Ballet troupe, with choreography set to Greek composer Mikis Theodorakis' Dionysian music.
With costumes by Chryssanthi Psaropoulou and sets by Sophia Pantouvaki, this impressive spectacle is about the imperishable strength of the Greek soul and the hero-symbol of a distinctive Greece.
All under the watchful eye of Ballet Director Renato Zanella, the production's lighting has been designed by Yannis Theodoridis and the music will be led by conductor Elias Voudouris and chorus master Agathangelos Georgakatos. The ballet will feature live vocals by famous Greek singer and cultural activist Maria Farantouri.
Casting announces principal dancers in the lead roles, with Stratos Papanoussis as Zorbas, Danilo Zeka at John, Maria Kousouni as Marina, Aleksandar Neskov as Manolios and Stavroula Kaburakis as Ortance.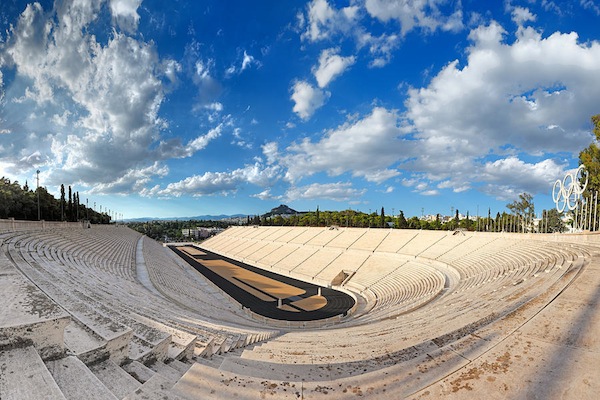 The GNO Ballet was founded in 1939 together with the opera department of the National (then-Royal) Theatre. It's first director was the acclaimed Czech choreographer Sasha Machov. Initially, it operated mostly as an opera ballet, only occasionally staging it own dance performances. Later, the company became an independent entity apart from the National Theatre in 1944.
Since then, it has toured to Egypt twice, Turkey in 2001, Australia in 2002 and France in 2005. It has participated in the Athens and Epidaurus annual summer festivals since their founding in 1955 and has appeared, among other venues, at the Olympia Theatre, the Athens and Thessaloniki concert halls, and the Herod Atticus Theatre. However, this performance on June 29 will be its first at the Panathenaic Stadium, an open-air arena that rarely hosts dance performances.
With the participation of the Greek National Orchestra, Chorus, and principal dancers, soloists, coryphées and corps de ballet of the GNO Ballet, Zorba the Greek is a not-to-be-missed production. For more information, visit www.nationalopera.gr/en/event/zorbas.
Photo (top): The GNO Ballet rehearses Zorba the Greek in the Panathenaic Stadium. Photo courtesy of The Greek National Opera. Photo (left): A sky view of the Panathenaic Stadium in Athens, Greece.