Groove's 2018 Convention Tour to launch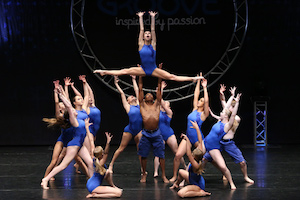 Directed by Daniel DeFranco, Groove aims to produce positive, fun and memorable experiences for dancers, instructors and families alike. Its 2018-19 Season will feature nine Fall Conventions, 51 Regional Competitions and two National Finals. The Fall Conventions kick off in Milwaukee, WI on October 7.
Groove's Conventions are single day events led by world-renowned faculty, including Aaron Turner, KC Castellano, Amanda McCormick, Phil Colgan, Adam Cates, Crystal Mann and so on.
Each convention will feature five classes: Contemporary, Hip-Hop, Lyrical, Jazz and Tap. They conclude with a Faculty Finale, scholarship presentation and a "meet and greet" opportunity with faculty.
For convention tour dates, see below. For more information, click here or visit www.groovecompetition.com.
The 2019 Regional Competition Season for Groove will begin January 25-27 in Orlando, FL.
2018 CONVENTIONS
Milwaukee, WI :: Oct. 7
Pittsburgh, PA :: Oct. 14
Detroit, MI :: Oct. 21
Randolph, MA :: Nov. 4
Annapolis, MD :: Nov. 11
King of Prussia, PA :: Nov. 18
Kansas City, KS :: Dec. 2
Peoria, IL :: Dec. 9
---