Hugo Brument dances in 'West Side Story'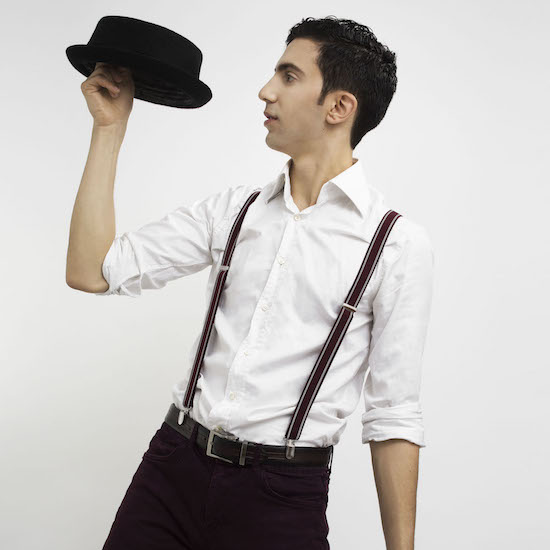 Dance Informa recently spoke with Hugo Brument, a dancer from France who just performed in a production of West Side Story by Iowa's Sioux City Symphony on April 21 and 22. Brument was cast as Juano, a member of the Sharks family. He shared how he could personally identify with his character, one of the newest in the Sharks family and who just moved there two months before.
"I really easily feel close to the character," Brument shared. "I moved to New York two years ago, and of course I went through all the feelings that he had: missing my family, being scared of everything, not being able find food that taste like home by the end of the day. But of course then you start a new life, you meet people, you make up things that create a new place to call home."
What made this production of West Side Story special was the 43 musicians onstage during the show. Director Chris Murrah and Choreographer Adam Fleming did a "tremendous job" finding the perfect balance between music and theater, according to Brument.
Before West Side Story, Brument could be found in New York City dancing for DPR Dance Company and performing in various other projects. What originally brought him to the U.S. was The School at Jacob's Pillow's Musical Theatre Dance Program. Afterward he studied in the International Student Visa Program at Broadway Dance Center in NYC.
On what's different about being a dancer in NYC then Paris, Brument said, "Being an artist here in New York is something serious… it's either you are or you're not. If you are, put your whole soul inside what you do. Don't do half the work. It's not worth it. You do or you don't. That's what I like about working here."
In between gigs, Brument also manages his own YouTube Channel, posting video tutorials or commentaries on dance, history and self-business. Check out his thoughts on "17 things to not do during an audition."
---