Inaugural 'Apex Rising' set for Sadler's Wells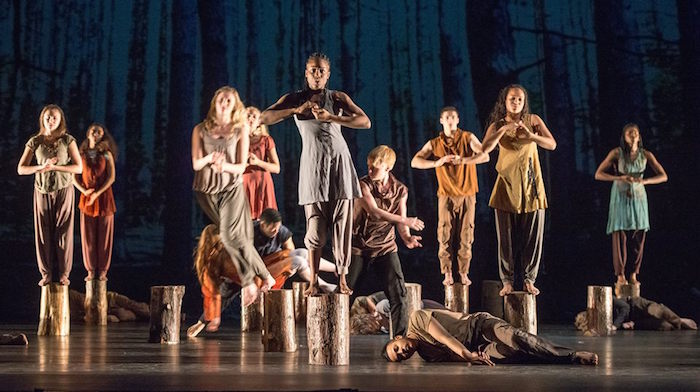 Apex Rising is a brand-new annual two-day festival at Sadler's Wells Theatre in London. For the first time on September 4–5, it will present the National Youth Dance Company (NYDC) and guests performing works created especially for them by leading choreographers. In two contrasting programmes, Apex Rising will capture the power young dancers have in shaping the future of dance.
For Programme A on Friday, September 4, NYDC will reflect on its three-year history. It will perform repertoire by some of the world's most influential choreographers, including (in between) by Jasmin Vardimon, Frame[d] by Sidi Larbi Cherkaoui, The Rashomon Effect directed by Akram Khan and choreographed by Andrej Petrovic, and a restaged excerpt from Khan's Vertical Road.
Programme B on Saturday, September 5 will be a surprising evening with a convergence of styles and energy. It will feature work by Anna Kenrick, performed by the National Youth Dance Company of Scotland; a newly commissioned piece by Kerry Nicholls, performed by National Youth Dance Wales; works by Sadler's Wells Associate Artists Wayne McGregor and Hofesh Shechter, performed by Groupe Grenade–Josette Baïz; and Khan's Vertical Road again, performed by NYDC.
For more information, visit www.sadlerswells.com. To watch the trailer of this festival, see below.
Photo: The first evening of Apex Rising includes (in between) by Jasmin Vardimon. Photo by Tony Nandi.