Italian dance festival returns to NYC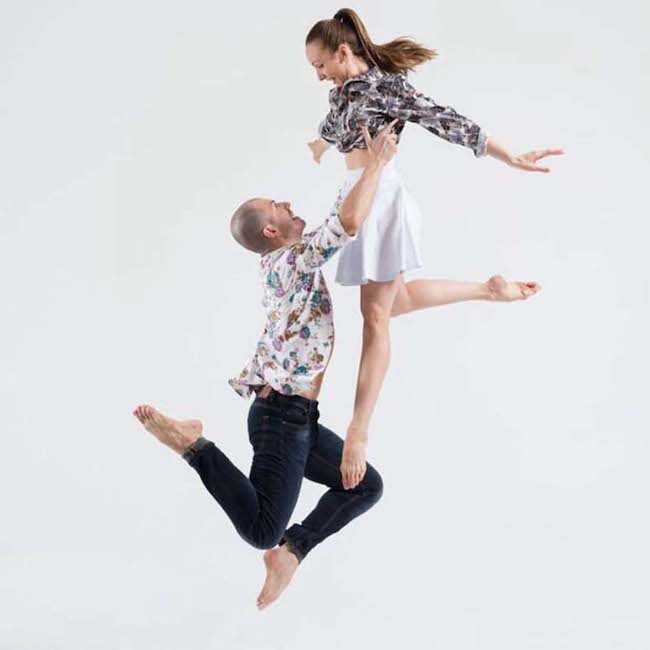 Producer Antonio Fini, a recent guest dancer with the Martha Graham Dance Company, presents performances by companies from Italy and the U.S. tonight, Thursday, August 30, at 8 p.m. at Ailey Citigroup Theater, NYC.
The Fini International Dance Festival Gala Performance follows a full summer of classes and performances in Calabria, Bulgaria and New York. It will see the following artists and companies perform: Katherine Crockett (former principal dancer at Martha Graham Dance Company), Emox Balletto (from Florence, Italy), Perla Dance Company (from Marche, Italy), an outstanding soloist from Balletto di Pescara in Italy, Fini Dance New York, Michael Mao Dance and Abarukas.
Fini will also recognize and award choreographer Gianni Santucci and dancers Luciana Paris and Virginia Lensi.
For more information, visit www.danceaward.org.
Photo: Antonio Fini and Lauren Jaeger. Photo by Rachel Neville.
---