Kim Brandstrup returns to Royal Danish Ballet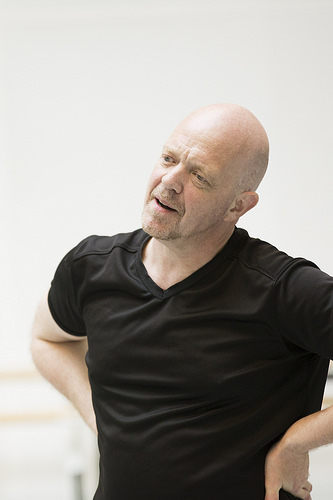 London-based Danish choreographer Kim Brandstrup is returning to The Royal Danish Ballet to create his second evening-length work for the company. It will celebrate the poetry of Denmark's foremost contemporary poet Søren Ulrik Thomsen.
The work, named Rystet Spejl, will be an ambitious project that will bring together 40 dancers of various ages, ranging from 6 to 70 years old. Renowned composer Hans Abrahamsen, stage and screen actor Jens Jörn Spottag and British video artist Leo Warner will collaborate with Brandstrup to help create a multi-layered universe of movement, video, text and music.
Brandstrup is the winner of two Olivier Awards and has created work for The Royal Ballet, English National Ballet and Rambert in Britain. He's also known for his award-winning work in opera, with his work being set at the English National Opera and worldwide.
This premiere will join a collective of other works he has done on literary sources. He has previously based ballets on Dostoyevsky, Hans Christian Andersen and Shakespeare.
Rystet Spejl – the title poem of Thomsen's latest anthology – literally translates to "shaken mirror." In his writings, the poet tries to capture the transient and elusive nature of the beloved's gaze in a distorted mirror. As one of Denmark's most esteemed contemporary poets, Thomsen's work focuses on big existential themes – love, loss, mortality – while still being fixed on commonplace objects.
Brandstrup's new ballet will have its world premiere on the main stage of the old Royal Danish Theatre in Copenhagen on Saturday, May 28, 2016. It will be followed by six further performances (May 29, 31; June 1, 2, 3, 4). Find out more about Brandstrup at www.kimbrandstrup.org.
Photo: Choreographer Kim Brandstrup in rehearsal for his and Wayne McGregor's Machina for The Royal Ballet's 2011-12 Season. Photo by Johan Persson, courtesy of ROH.