Laura Pawel Dance presents two premieres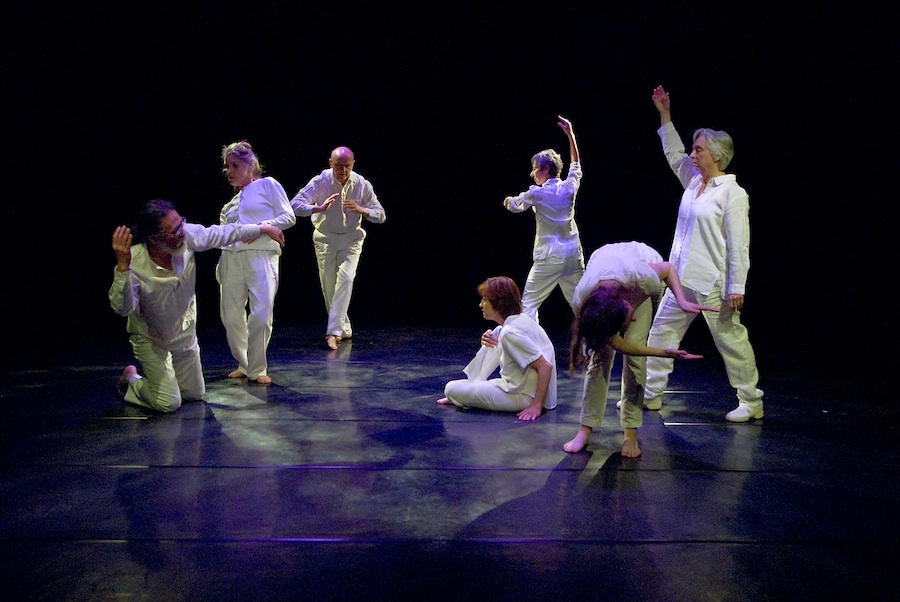 Laura Pawel Dance Company returns to the Chen Dance Center with the premieres of Lost Thoughts, music by Phil Stone, and Tête-à-Tête, music by Gene Caprioglio, on March 14-16 in New York City. As always, the company dances to live music by composers and performers who, like the dancers, have enjoyed long collaborations with Laura Pawel.
In the new work Lost Thoughts, Pawel's choreography creates dance landscapes of various energies while composer/performer Phil Stone blends fretless electric bass and custom electronics with accompaniment produced by a computer music system of his own design. In Tête-à-Tête, also a premiere work, Stacey Berkheimer and Laura Pawel join forces in an idiosyncratic, complex conversation in motion.
Three repertory pieces will also be presented, including Switchbacks, Easy For You To Say and Inkling. The 2012 work Switchbacks is danced to music by The Cecilia Coleman Quartet of trumpet, piano, flute and string bass, which can be described as a cross between Erik Satie and Thelonius Monk. On the other hand, Easy For You To Say (2010) is danced to the Barebones duo of acoustic harmonica and guitar, and is mostly improvised.
Pawel's choreographic style was once described in March 2009 as "a pedestrian, post-Judson Dance Theater aesthetic" by Gia Kourlas of The New York Times. Kourlas added that while the dancing wasn't "strenuous" it was "deftly composed."
Laura Pawel founded her company in 1968 after graduating from Sarah Lawrence College. Her works, performed by a "family" that has remained constant for years, combine improvisational structures with sound and text. In her March 2008 review, Jennifer Dunning of The New York Times remarked that "Ms. Pawel and her charmingly oddball dancers of all ages are not afraid to follow their own drummers, not just into the future but also into a comfortable, friendlier past."
Laura Pawel Dance Company's upcoming performances will be danced by Stacey Berkheimer, Jim Finney, Pamela Finney, Emily Kistler, Maki Kurokawa, Elaine Myrianthopoulos and Laura Pawel.
The Chen Dance Center is located at 70 Mulberry Street in New York City on the corner of Mulberry and Bayard. Tickets are $20 for general admission and $15 for students and seniors. For reservations, call 212.349.0438. For more information, visit www.laurapaweldance.org.
Photo: Laura Pawel Dance Company in performance. Photo by Joseph Schembri.