Les Ballets Jazz de Montreal in Massachusetts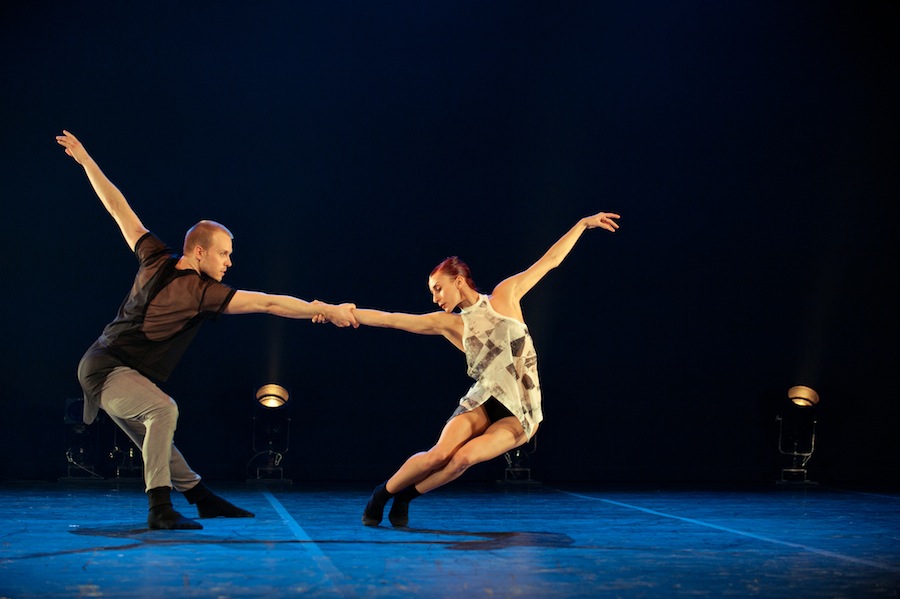 Jacob's Pillow Dance and MASS MoCA co-present world-renowned contemporary ballet ensemble Les Ballets Jazz de Montréal on March 2 and 3 at MASS MoCA's Hunter Center for the Performing Arts.
The Montréal-based dance company blends a variety of dance styles, influences and music in three diverse works by prominent, international choreographers: Wen Wei Wang of Canada, Spain's Cayetano Soto and Israeli-American dancemaker Barak Marshall. This co-presentation coincides with the final month of MASS MoCA's Oh, Canada exhibit, the largest survey of Canadian contemporary art ever produced outside of Canada.
Under the artistic direction of Louis Robitaille, the dancers of Ballets Jazz successfully bridge contemporary innovation with classical training and technique. With sleek, highly-skilled performers and a wide-ranging repertory, the company is known for its distinctive, theatrical style that engages a broad audience. Founded in 1973, Ballets Jazz is celebrating its 40th anniversary season. This engagement marks the company's first return visit to western Massachusetts since its appearance at Jacob's Pillow Dance Festival in 2010.
Jacob's Pillow Executive and Artistic Director Ella Baff comments, "It's a perfect match for the Pillow and MASS MoCA to bring a major dance company, Les Ballets Jazz de Montreal, to complement an unprecedented exhibit, Oh, Canada. I think audiences will be very excited to see dance and visual art from our neighbor to the north. And did I mention that the dancers are sensational?"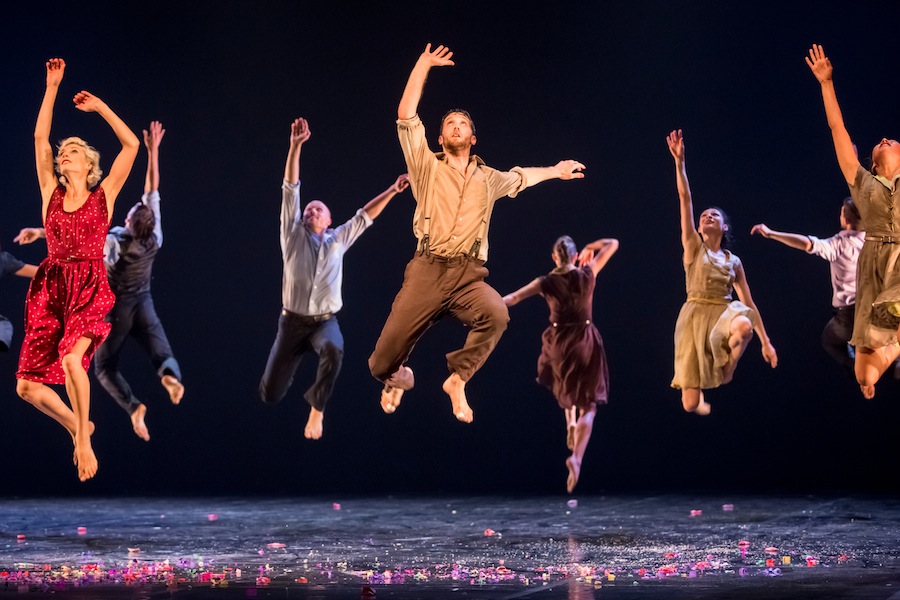 The program includes three diverse works by acclaimed international choreographers. Choreographer Wen Wei Wang was born in China and now resides and works in Canada. His high-voltage, provocative work, Night Box, combines contemporary ballet with street dance to express the love, loss, sensuality and joy of urban nightlife. Michael Crabb of The National Post calls the work a "fascinating imaginary world of burgeoning manhood and confused desire…It's all brilliantly theatrical, in turns witty, poignant."
Set to a score by composer Philip Glass, Spanish choreographer Cayetano Soto's powerful duet Zero In On creates a fresh take on the traditional pas de deux form and "subverts beauty to convey something else," according to Rebecca Ritzel of The Washington Post.
Harry, a work by Israeli-born, Los Angeles-based choreographer Barak Marshall, concludes the program. This theatrical, energetic take on the complexities of human dynamics and conflict features an eclectic score ranging from Israeli folksongs to Balkan Beatbox to The Andrews Sisters. Marshall served as house choreographer for Batsheva Dance Ensemble in Israel from 1999 to 2001. His company made its U.S. debut at Jacob's Pillow with his full-evening MONGER at the 2010 Festival.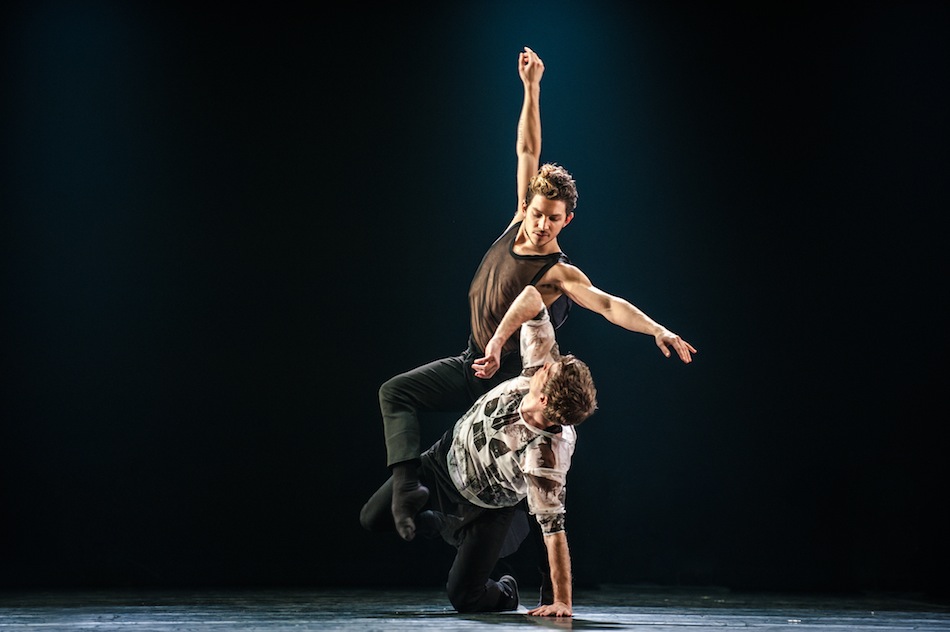 The related MASS MoCA exhibit, Oh Canada, features works by more than 60 Canadian artists who hail from every province and nearly every territory in the country, spanning multiple generations and working in all media. MASS MoCA curator Denise Markonish spent three years traveling across Canada to view hundreds of exhibitions in museums and galleries, visiting over 400 artists' studios, and making connections with a full range of artists working today. Visitors who see both the Les Ballets Jazz performance and Oh, Canada exhibit can expect to walk away with a wide-ranging snapshot of the Canadian contemporary performing and visual arts landscapes.
Audiences can continue their exploration of Canadian dance companies during the 2013 Jacob's Pillow Dance Festival. From July 17-21, Ballet BC, one of today's leading contemporary ballet companies from Vancouver, British Columbia, performs a program of contemporary works set to the music of Mozart, Puccini, Rodgers & Hart and John Zorn. From August 7-11, Montréal-based O Vertigo Danse performs La Vie Qui Bat, a powerful, award-winning work danced to Steve Reich's "Drumming," performed live by the Quebec Contemporary Music Society. From August 14-18, La Otra Orilla of Montréal will present an evening of contemporary flamenco dance, video art and evocative live music.
Through the financial support of the Irene Hunter Fund for Dance, Jacob's Pillow Dance and MASS MoCA have co-presented performing arts programming since the museum was founded in 1999. In the spirit of deep collaboration, this partnership creates opportunities for visual and performing artists by encouraging cross-disciplinary experimentation.
For more information on Les Ballets Jazz de Montréal's performances on March 2 and 3 at Hunter Center at MASS MoCA, located at 87 Marshall Street, North Adams, MA, visit www.massmoca.org. To order tickets, call 413.662.2111. Ticket prices are $39 premium, $29 orchestra, $25 mezzanine and $10 for children under 16.
For additional information on Jacob's Pillow and its 81st season, visit www.jacobspillow.org.
Photo (top): James Gregg and Céline Cassone of Les Ballets Jazz de Montreal in choreographer Wen Wei Wang's Night Box. Photo by Benjamin Von Wong. Photo (middle): Les Ballets Jazz de Montreal in Los Angeles-based choreographer Barak Marshall's Harry. Photo by Gregory Batardon. Photo (bottom): Kevin Delaney and Youri de Wilde of Les Ballets Jazz de Montreal in Night Box. Photo by Benjamin Von Wong. All photos courtesy of Jacob's Pillow Dance.