Limón Dance Co. returns to The Joyce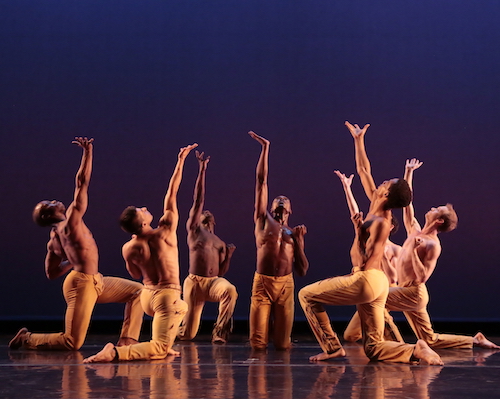 The Limón Dance Company returns to The Joyce Theater in New York City with a major revival of Limón's magnificent Missa Brevis, set to Zoltán Kodály's "Missa Brevis in Tempore Belli". The company will be joined by international guest dancers Carolina Avendano and Terry Springer from Venezuela's CoreoArte and Kirsten Foote and Julian Nichols from Canada.
Other works set to be presented are Limón's The Unsung, for an all-male cast; Artistic Director Colin Connor's new The Body is a House Without Walls, for an all-female cast; and three short works by exceptional young choreographers Rosie Herrera, Adam Barruch and Yin Yue, as commissioned by the company.
Founded in 1946, the Limón Dance Company continues to give glorious expression to the resilience of the human spirit. José Limón's unique social awareness is more relevant than ever, and the works selected for this season depict humanity's search for community.
Seven performances will be presented between May 8 and 13. Tickets start at $10. For reservations, call 212-242-0800 or visit www.joyce.org.
To learn more about the Limón Dance Company, visit www.limon.org.
Photo: Limón Dance Company in The Unsung in October 2015. Photo by Beatriz Schiller.
---