Limón Dance Company in free outdoor show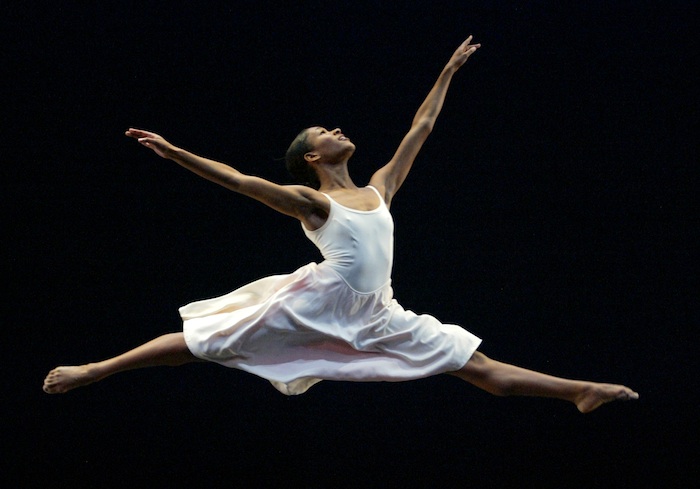 The Limón Dance Company will perform a free all-Limón concert Friday, June 21 at 6 p.m. at the Bryant Park Theater on 42nd Street and Avenue of the Americas in New York City. The program will consist of three Limón classics: Mazurkas, Chaconne and The Moor's Pavane.
Mazurkas was described by Mary Clarke in The Dancing Times of London as "a lovely sequence of dances to Chopin music, pre-dating Robbins' Dances at a Gathering by a decade and using the mazurka as a base for choreography…in Limón there is no classical base but a marvelous understanding of how to translate national and character dance to the stage." Staged by former Limón principal dancer Sarah Stackhouse, Mazurkas was composed after the choreographer's 1957 visit to Poland as a tribute to the heroic spirit of its people. The Chopin music will be performed live by Venezuelan pianist Vanessa Perez.
Longtime company principal Raphaël Boumaïla will perform Limón's 1942 solo Chaconne, set to J.S. Bach's "Chaconne" from Partita #2 in D Minor for Unaccompanied Violin, performed live by Kinga Augustyn. The Chaconne as a dance form originated in the choreographer's native Mexico as a robust and raucous dance. Bach employed the strict musical form of the Chaconne but enriched it with powerful emotional implications. In this classic solo, Limón captured both the formal austerity and the profound quality of the music.
The program will be completed by another renowned Limón work, The Moor's Pavane, a quartet that is or has been in the repertories of many major companies around the world, such as the American Ballet Theatre, Paris Opera Ballet, Royal Danish Ballet and Bayerisches Staatsballett. Created in 1949 and subtitled "Variations on the theme of Othello," Limón created this masterpiece in the form of a pavane and other dances of the high Renaissance to tell the story of the Moor, his wrongfully suspected wife, his treacherous friend and the friend's wife. Francisco Ruvalcaba will appear as The Moor, Logan Kruger as his Wife, Kristen Foote as His Friend's Wife and Durell Comedy in his debut as The Moor's Friend.
The Limón organization will continue its relationship with Bryant Park with this free June 21st performance and with its Saturday 10-11 a.m. free classes, running through September 7. Formal technique is not required for these exhilarating classes taught by a member of the Limón Institute with live music accompaniment. All ages and levels are welcome in these sessions that attract professional dancers, teens, children, tourists and anyone who takes joy in movement.
For more information on the Limón Dance Company's free Bryant Park performance, visit www.limon.org. Reservations are not necessary.
Photo: Limón Dance Company's Kristen Foote in Mazurkas. Photo courtesy of Limón Dance Company.