London Russian Ballet School tours show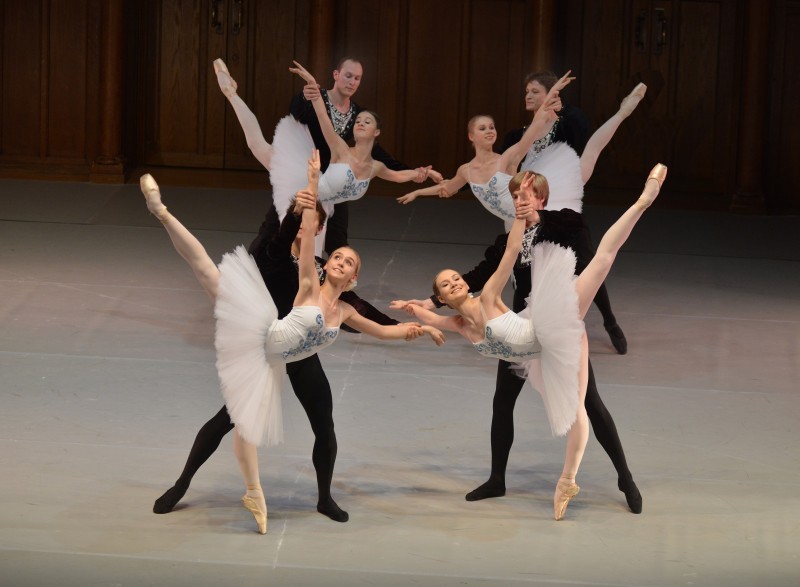 The London Russian Ballet School, which specializes in teaching the Russian ballet method, will present an "Evening of Contemporary and Classical Ballet" on November 9-17, first in London at Cadogan Hall, then in Croydon at Fairfield Halls, and finally back in London at New Wimbledon Theatre.
With a growing reputation for its excellence in classical ballet, the school will present a fall program that showcases the skills of its talented students, some of whom are about to embark on professional careers. The program will feature an original work by award-winning Russian choreographer Vladimir Varnava, known for his work with the Mariinsky Theatre and for winning the Golden Mask twice.
Varnava's work, Siberian Tales, introduces the audience to the music of Aleksandra Pakhmutova, with her famous Russian Suite, rich in rhythm and feeling. Audiences can expect a new work with riveting and complex movement.
In addition, the program will present the aristocratic grand pas de deux of Marius Petipa's Paquita, set to the music of L. Minkus.
The Orchestra of St Paul's, a dynamic and exciting professional chamber orchestra resident at the Actor's Church in Covent Garden, will provide accompaniment.
For more information on this program, visit www.londonrussianballetschool.com. The first performance on November 9 at 7:30 p.m. is at Cadogan Hall in London. The second on November 11 at 7:30 p.m. is at Fairfield Halls in Croydon, Surrey. The third is on November 17 at 7:30 p.m. at New Wimbledon Theatre in London.
Photo: Students perform Rubinstein Suite in 2014. Photo courtesy of London Russian Ballet School.