London's Ballet Black presents a triple bill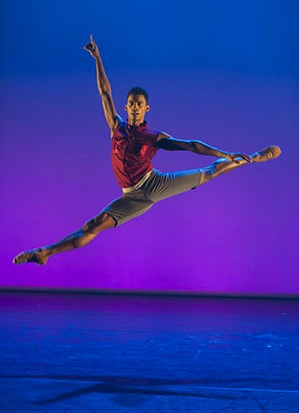 Following acclaimed performances in 2014, Cassa Pancho's company of black and Asian classically trained dancers returns with a stunning new program in February. Founded in 2001, Ballet Black has achieved great success and garnered numerous awards, including the 2012 Critics' Circle National Dance Award for Best Independent Company, and a further nomination for 2014.
The company will present a triple bill on February 10-14 at Royal Opera House's Linbury Studio Theatre. The program will feature exciting works choreographed by Kit Holder of Birmingham Royal Ballet and Will Tuckett of The Royal Ballet.
Award-winning choreographer Mark Bruce is also creating the company's newest narrative ballet, The Second Coming. This ballet is inspired by Yeats' poem of the same name and also the obscure ambiguities of Grimm's fairytales. In its premiere, Bruce's work will present a hybrid fairytale filled with beauty and darkness, irony and humor, and the content of the human heart.
For more information or to book tickets, visit http://balletblack.co.uk.
Photo by Bill Cooper.