Lou Conte Dance Studio's Open House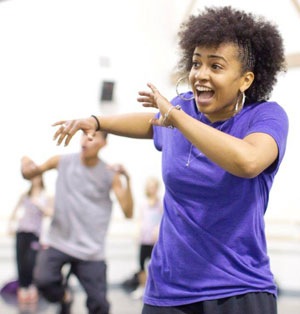 Lou Conte Dance Studio at Hubbard Street Dance Chicago is offering free beginner classes on Sunday, March 10 from 11 a.m. to 3 p.m.
Claire Bataille, LCDS Director and founding member of Hubbard Street Dance Chicago, said this event, as part of Open House Sundays, is a great opportunity for the community to come experience dance.
"The energy at LCDS on Open House Sundays is contagious," Bataille said. "It's a great time to try something new or just spend the day going from studio to studio taking all your favorite classes."
Attendees can take free beginner classes in various dance techniques and styles, such as ballet, modern, jazz, tap, yoga, Pilates, hip-hop, African, BeMoved®, Zumba® and more. No pre-registration is required and all Open House attendees will receive a 2-for-1 Class Pass to come back and take more classes at LCDS.
"Join our teachers and accompanists for four hours of dance, music and fun," Bataille said.
Class participants can also enter a drawing to win a 10-class card, Hubbard Street T-shirt and tickets to the spring series presented by Hubbard Street Dance Chicago.
To view the March 10 Open House schedule, visit www.hubbardstreetdance.com/images/articles/LCDS-misc. Officials ask regular Sunday class students to note normally scheduled classes are not held during Open House events.
For more information, call 312-850-9766 or visit www.hubbardstreetdance.com. LCDS is located in the Hubbard Street Dance Center at 1147 West Jackson Boulevard, on the southeast corner of Jackson and Racine. Throughout the year, LCDS offers dance and fitness classes to adults and teens. With over 70 classes a week, the studio offers a wide variety of levels from beginner to professional, as well as workshops to enhance the learning experience.
Photo: Shannon Johnson teaches hip-hop and jazz at LCDS. Photo by Todd Rosenberg, courtesy of LCDS.