Margi Cole awarded Omi Dance Residency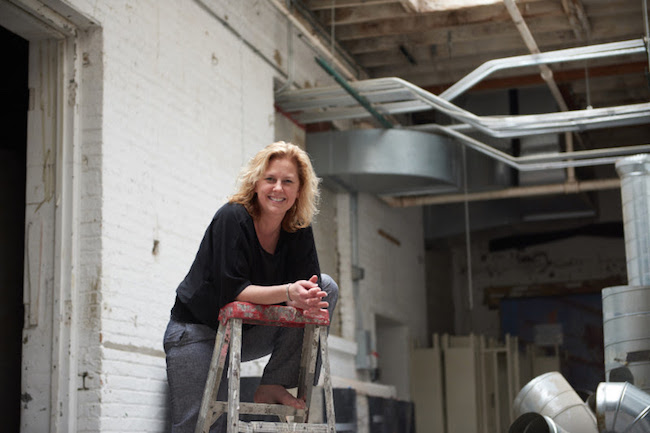 Margi Cole, founder and artistic director of The Dance COLEctive, has been awarded a 2018 Art Omi: Dance Residency. She will join nine other artists from around the world to participate in a creative exchange on July 16–August 6 at Art Omi's campus in the Hudson Valley, north of New York City.
"I am very honored to be selected and included in such a diverse, interesting and accomplished group of artists," said Cole. "I am also proud to represent the United States and the Chicago dance community at large. What a great gift to have three weeks of creative exploration and peer exchange. I can't wait!"
Art Omi: Dance residents experience each other's creative process and the freedom to play in this program. The emphasis is not on a performance product, but rather a process of experimentation and collaboration. Art Omi provides resources that dancers and choreographers often lack: space, time and other artists with whom to work. The result is a model of creative process and community building that envisions consequences for the participants beyond the sphere of art making. Two informal public events give residents the opportunity to share their work: a Dance Salon on July 21 and a Dance Showing on August 4.
Art Omi is a nonprofit arts organization with residency programs for international artists, writers, translators, musicians, architects and dancers. Art Omi believes that exposure to internationally diverse creative voices fosters tolerance and respect, raises awareness, inspires innovation and ignites change. By forming community with creative expression as its common denominator, Omi creates a sanctuary for the artistic community and the public to affirm the transformative quality of art.
Joining Cole in the 2018 Dance Residency program are artists from Australia, France, Germany, Japan, Mexico, Senegal, South Korea and the U.S. See the complete list of biographies at www.artomi.org/residencies/art-omi-dance/2018.
Also, it's worth noting that The Dance COLEctive returns to the stage this fall with REboot, a collaborative concert program set for September 14–16 at Dovetail Studios. For more information, visit www.margicole.com.
Photo: Margi Cole. Photo by Eric Olson.
---