Martha Graham Dance Company and The EVE Project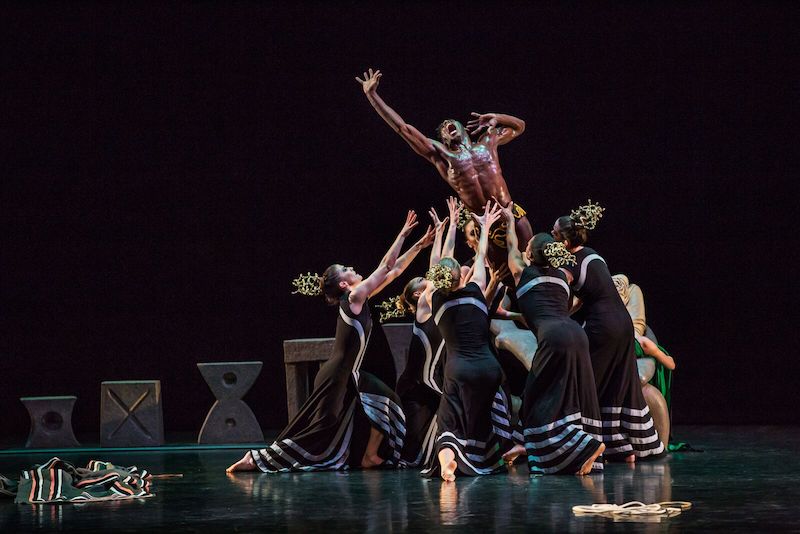 The world-renowned Martha Graham Dance Company announces the second season of The EVE Project, a two-year initiative celebrating female empowerment and the upcoming 100th anniversary of women's right to vote. The season kicks off in August and includes performances in 13 cities across the U.S. Works from some of today's top choreographers will be presented, and the classic repertory features Martha Graham's heroines and anti-heroines—all with an underlying statement about female power.
An engagement at Peak Performances/Montclair featuring a new work by Troy Schumacher and celebrating the 75th anniversary of Graham's beloved masterwork Appalachian Spring, and a New York City Center season featuring Graham classics and a world premiere by Andrea Miller. The popular Graham Studio Series returns with seven events, offering audiences a behind-the-scenes look at the Company at work in the intimate setting of the Martha Graham Studio Theater.
The Company will have two major performance seasons in 2019–20. This fall, Graham's celebrated masterpiece Appalachian Spring will be presented in concert with a Peak Performances commission, The Auditions, by choreographer Troy Schumacher and composer Augusta Read Thomas. This new work has been designed to resonate with Graham's classic, which turns 75 this year. The International Contemporary Ensemble conducted by Vimbayi Kaziboni will join the Graham Company for these performances, providing world-class renditions of the new music by Read Thomas and the original Pulitzer Prize-winning score for Appalachian Spring by Aaron Copland. Performances run November 14–17, at the Alexander Kasser Theater.
In April 2020, the Company returns to New York City Center with four programs featuring works by female choreographers. Graham's Circe (1963), not seen onstage in more than 15 years will be presented along with her comedic Every Soul Is a Circus (1939) and stirring Night Journey (1947), based on the myth of Jocasta, the wife and mother of Oedipus. The season will also feature a world premiere by in-demand choreographer Andrea Miller, known for her boldly inventive and visceral work. Last season's critically acclaimed premieres — Pam Tanowitz's Untitled (Souvenir), set to two string quartets by composerCaroline Shaw, and Maxine Doyle and Bobbi Jene Smith's Deo, with an original score by Lesley Flanigan — will also be presented.
For more information about the Company, visit www.marthagraham.org
Image Credit: LlPoyd Knight top and other dancers from the Martha Graham Dance Company in Martha Grahams Night Journey by Brigid Pierce