Moving forward together with Karen Peterson and dancers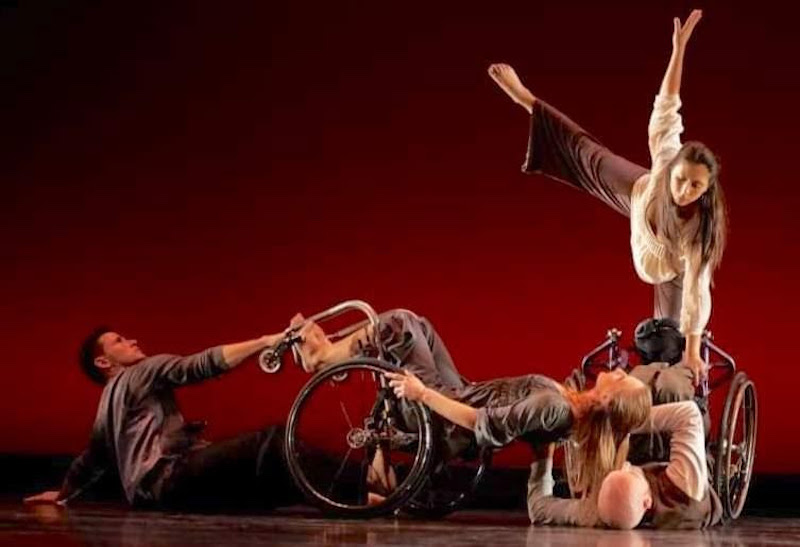 The 30th Anniversary Performances from Karen Peterson and Dancers with guest company REVolutions Dance will take place on Thursday, April 9 and Friday, April 10, at 8:00 pm at Miami-Dade County Auditorium, Miami.
What do you do when you turn thirty? Some people mourn the end of their youth, while others are excited about becoming full-fledged adults. Karen Peterson and Dancers (KPD), the leading physically integrated dance company in the Southeast United States, bringing together professional dancers with and without disabilities on the same stage, decided to throw themselves their very own celebration. Looking forward to a new decade of groundbreaking performances, KPD will present their 30th anniversary performances, with invited guests REVolutions Dance, from Tampa, on Thursday and Friday, April 9 and 10, at the Miami-Dade County Auditorium On.Stage Black.Box.
Karen Peterson and Dancers was founded in1990 and is Florida's leading company dedicated to integrating professional dancers and students with a range of physical abilities. They have presented an annual season of new work throughout South Florida and have presented their work nationally, from New York to Washington, D.C., and in nine countries, including Brazil, Spain, Ireland, Serbia, Italy, Montenegro and Portugal. In honor of her work, Ms. Peterson has received a "Lifetime Achievement Award" from the New World School of the Arts, a Bank of America "Cultural Award" from the American Red Cross, and a "Queen of the Arts" Award from the Miami Herald.
FOR MORE INFO: www.karenpetersondancers.org
Image courtesy of Karen Peterson Dancers