'Moving Target' presents new perspective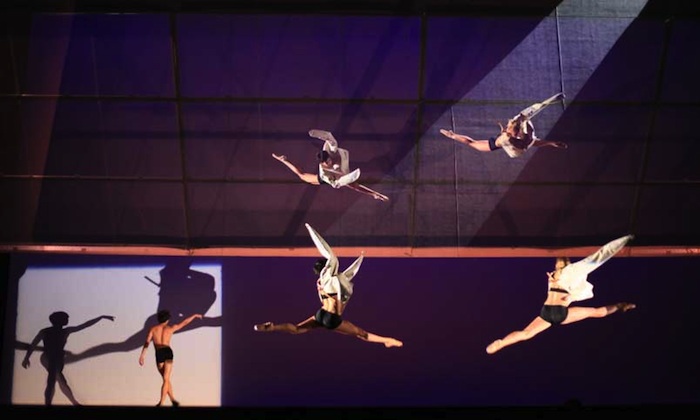 The French ballet company Ballet National de Marseille will present Moving Target on March 28-29 in its hometown venue, the Opéra de Marseille. An iconic show highlighting the relationship between dance and architecture, it is the outcome of a fascinating first-time collaboration between choreographer Frédéric Flamand and New York-based architects Diller+Scofidio.
Moving Target is loosely based on the uncensored diaries of Vaslav Nijinsky, the famous dancer-choreographer and mythical pioneer of contemporary dance who spent half his life in a psychiatric asylum.
Eager to tackle the theme of schizophrenia and the implied agonizing struggle between reality and illusion, Flamand found partners in Diller+Scofidio, who were able to come up with a stage design that would fragment what the audience sees. Using a device consisting of a huge mirror inclined at 45° angle above the stage, screens and video projections, they "translate the fragmentation of our perspective vision by destabilizing our passive gaze."
Moving Target makes use of the reconfiguration of the space and the post-modern body, the private and the public, the normal and the pathological, reason and insanity. Moving Target merges the comings and goings between control and escape.
This production features choreography that draws its energy from "the dissidences, latent antagonisms and oppositions between the living and the mediatized." It reminds us that every society creates scapegoats, which is frequently about labeling, naming and targeting – "whether it is the witch, the heretic, the stranger, the mentally ill or the Other."
To find out more about Moving Target, visit www.ballet-de-marseille.com.
Photo by Pino Pipitone, courtesy of Ballet National de Marseille.