Nai-Ni Chen Dance Company presents CrossCurrent at New York Live Arts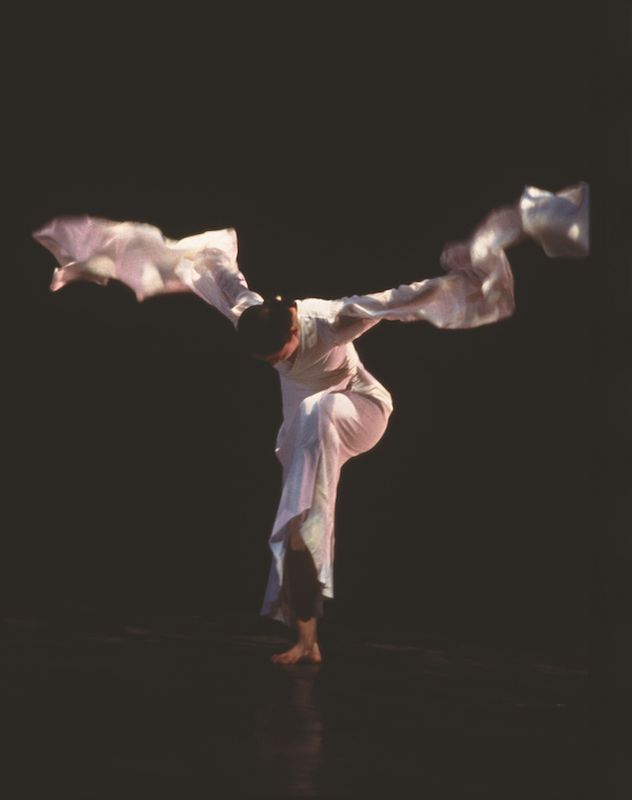 The Nai-Ni Chen Dance Company, a renowned international touring dance company led by Chinese American choreographer Nai-Ni Chen, will launch its 30th anniversary season at New York Live Arts with the retrospective production CrossCurrent, which will showcase Chen's distinctive cross-cultural style and the diverse influences that inform her work. Performances run December 5-8.
Highlights include Chen's Callligraphy II, Whirlwind, and recent works Truthbound and Bamboo Rap.
CrossCurrent will open with one of Chen's earliest signature works, Calligraphy II, which explores the spirituality, the flow of energy and the dynamics of the brush strokes in the art of Chinese writing with an original music score by Joan La Barbra and set designed by Myunghee Cho. She will then share more recent works: Truthbound, developed in residency in Trier, Germany in reaction to the crisis of faith and trust today; followed by Bamboo Rap, an experimental piece created in collaboration with hip-hop artists and DJs exploring the sound of Chinese language with contemporary urban dance vocabulary, both rooted in storytelling and the desire for equality and justice. The concert will conclude with Whirlwind, a dance inspired by Chen's journey to the Silk Road with music by Glen Velez. The dance explores trance, rhythmic breathing, sound and spiral motion.
For further information visit: https://newyorklivearts.org/event/crosscurrent/
Image courtesy of Nai-Ni Chen Dance Company