New Chamber Ballet to close 2017-18 Season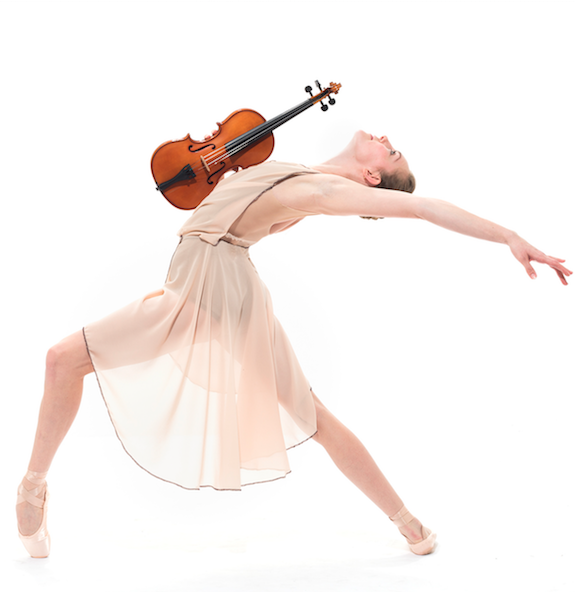 Miro Magloire's New Chamber Ballet will soon close its 2017-18 Season with performances of works by Magloire and Resident Choreographer Constantine Baecher. The shows are set for June 8 and 9 in the company's home base of City Center Studio 5, located at 130 West 56th Street in NYC. As always, all of the ballets will be accompanied by live music performed by pianist Melody Fader and violinist Doori Na, with costuming by Sarah Thea.
The program will open with a playful charmer by Constantine Baecher set to Debussy's Children's Corner for piano. Baecher created his first work for New Chamber Ballet in 2006, and has been the company's resident choreographer since 2014. The Boston native was a member of the Royal Danish Ballet from 2003 to 2011, and has also performed with the Carolyn Carlson Company. He has created works for the Royal Danish Ballet, Kunst-Stoff San Francisco, MoveiUs (Washington DC), the Columbia Ballet Collaborative and Lake Tahoe Dance Collective. Baecher co-founded and directed Cross Connection Ballet and the Copenhagen International Choreography Competition. Aside from his concert work, recent projects for Baecher include choreographing for TV (Full Frontal with Samantha Bee, The Detour), film (Nighthawks) and musicals (Passing Strange).
Magloire will present the world premiere of his Schattentanz, set to composer Reiko Fueting's Schattentanzfor violin and piano. An excerpt from the trio was previewed last February and has now been extended for its official premiere.
Magloire will also repeat a section of his I Am that premiered last February. The excerpt, called Calices, is set to Kaija Saariaho's Calicesfor piano and violin. Saariaho, a native of Finland, is a major contemporary composer whose opera, L'Amor de Loin, was recently performed by the Metropolitan Opera.
Joining the company for her first appearances will be Rachele Perla, who received her early training at Boston Ballet School. Currently Perla is receiving her BFA in Dance at Fordham University/The Ailey School. She has had the opportunity to perform in ballets by George Balanchine, Alvin Ailey, Adam Barruch, Amy Hall Garner and Robert Hill.
For more information, visit www.newchamberballet.com. Tickets are available online.
Photo courtesy of New Chamber Ballet.
---