New Flamenco & Tap Programs at The Pillow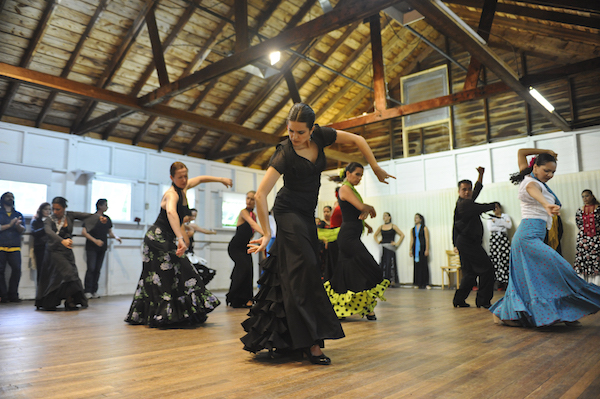 The School at Jacob's Pillow, a world-renowned center for professional advancement in artistic excellence, announces 2019 programs in Contemporary Ballet, Flamenco, Contemporary, Tap, Choreography and Dance Photography. Situated in the heart of Jacob's Pillow Dance Festival, the longest-running dance festival in the United States, The School has been instrumental to the careers of dance artists for over 80 years, connecting them to highly-acclaimed choreographers of the day in a curriculum made current by one of the most influential international dance networks in the field—a network dancers join as School alumni.
Beginning this summer, The School at Jacob's Pillow launches a biennial Tap Program, directed by Michelle Dorrance and Dormeshia Sumbry-Edwards and an annual Contemporary Ballet Program, directed by Matthew Neenan and Alexandra Damiani in 2019 and Annabelle Lopez Ochoa and Luis Torres in 2020. Exclusively for summer 2019, Irene Rodríguez, along with international legends from Spain and Cuba, leads a rare, in-depth course in the traditions and current directions of flamenco. Additionally, Milton Myers and Didy Veldman will direct the Contemporary Program; Bebe Miller and Risa Steinberg will direct the Ann & Weston Hicks Choreography Fellows Program; and Rose Eichenbaum will direct the Art of Photographing Dance Workshop.
"The Pillow's focus on nurturing and supporting artists begins with programs of The School. We're thrilled to usher in this exciting new chapter for The School," says Jacob's Pillow Director Pamela Tatge.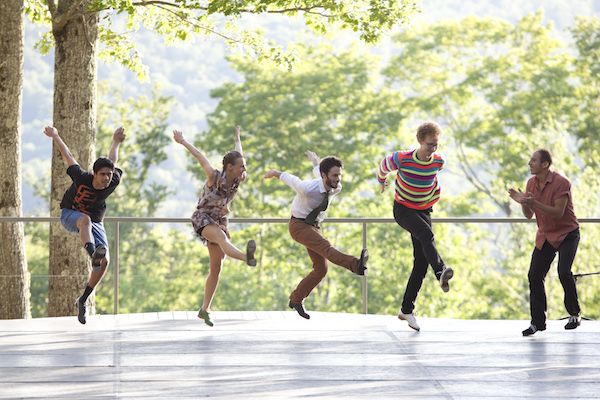 The School experienced a historic expansion in the summer of 2018 when it moved into its new home, the 7,373 square-foot, state-of-the-art Perles Family Studio, praised as a "study in cutting edge design" (Architectural Digest). A symbol of the Pillow's investment in future generations of dance artists, the Perles magnifies the professional training and new paths of artistic practices emblematic of The School's curriculum.
To best inform its future at this important time in its development, staff conducted a self-study of The School. An independent consultant then led an external review involving site visits by a dozen prominent artists with and without first-hand School involvement. Then, a review task force consisting of Tatge, longtime Director of The School "J.R." Glover, Wendy Whelan and Kyle Abraham, delineated recommendations in order to continue distinguishing The School as a foremost center for accomplished young performers and choreographers to develop uniquely resonant voices as dance artists. Key findings established that learning, access and transformation were intrinsic to The School experience. Beginning in 2019 and ongoing into 2022, a series of initiatives will be implemented to illuminate these key components. Each will also align with Vision '22, the Pillow's strategic five-year plan for positioning Jacob's Pillow as a year-round center for dance research and development.
Distinctly new in 2019, shared directorships bring multiple networks, expertise and perspectives to each program's design and direction. Each director takes part in the selection of artist faculty, dancers and fellows, and will increase the invaluable one-on-one mentorship available to dancers, providing them with the experiences and relationships critical for entering the field as astute professionals. The online application, with a required video audition, increases access and eliminates the geographical challenge of dancers training far away from recruitment tour sites.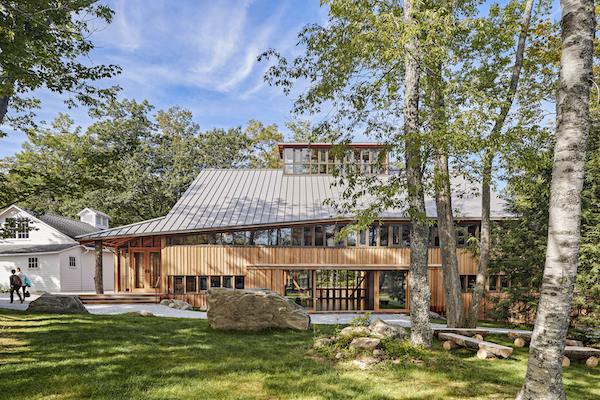 "J.R." Glover, The Carole & Dan Burack Director of The School at Jacob's Pillow, endorses this new approach, noting that "increasing the coaching and mentoring each dancer receives is one of the most supportive ways we can guide students forward in actualizing their goals and aspirations. We already know from the single director approach that these relationships can be long-lasting; a duet of directors significantly expands mentoring and the meaningful relationships possible post-Pillow."
For more information and regular updates, visit jacobspillow.org/school.
Photos: Flamenco Program at Jacob's Pillow (top) captured by Christopher Duggan; Tap Program participants performing on the outdoor stage (left) captured by Jamie Krauss; and Perles Family Studio, the brand-new home of The School at Jacob's Pillow (right) captured by Robert Benson.
---