New 'Nutcracker' documentary tracks 4 Claras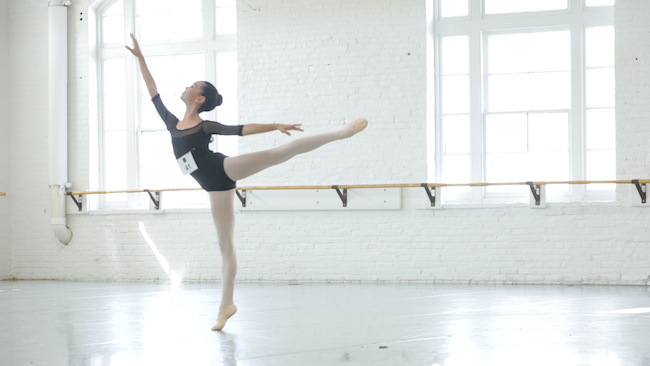 Just in time for the holidays, Justice, marketed as "the #1 destination for all things girls", has unveiled its newest piece of content, Finding Clara. Finding Clara is a full-length documentary that was adapted from the super popular web series featured on the Justice YouTube channel. In partnership with Elevate Pictures, Justice was given exclusive access to go behind-the-scenes of BalletMet's production of The Nutcracker to see it through the eyes of four hard-working young dancers.
"Creating Finding Clara from start to finish was truly a magical experience as we were able to showcase some spectacular young girls who truly embody our Live Justice values in every way," said Lece Lohr, president of Justice. "We are thrilled to have had the opportunity to put a new twist on a beloved holiday favorite that we hope families will enjoy together this holiday season."
The BalletMet production of The Nutcracker is acclaimed and the documentary follows the young dancers through the competitive audition process, months of challenging rehearsals as well as the exciting moment the girls find out who landed the lead role of Clara. The film allows watchers to join the dancers along their journey and to feel and experience the process as if they were right alongside them.
Meet the Clara Dancers:
– Alaina is 12 years old and this is her first time in the spotlight in the leading role of Clara! While a bit nervous at first, with the help of her fellow Claras, she shows us how to be brave, overcome obstacles and grow in confidence. And when it's her moment to shine, everyone is rooting her on!
– Lauren is 10 years old and is also playing Clara for the first time. She has a strong sense of self determination as she pushes through the grueling auditions and rehearsals. With the help of her supportive family and her new friendships with the other Claras, she keeps a smile on her face and triumphs through challenges with resilience.
– Molly is 12 years old and is playing Clara for a second time. Her infectious smile, laugh and positive attitude shines through even during the toughest rehearsals. She is able to balance dance and school with grace, and is the epitome of a true friend and team player as she cheers on the other Claras.
– Isabelle is 13 years old and is a veteran as she is playing Clara for the third time. With the experience under her belt and the choreography down, she is able to really focus in on developing her character. And as the oldest, most experienced Clara, she becomes a mentor to the other girls. Isabelle is a true role model, with both the talent and heart to steal the spotlight.
"Teaming up with BalletMet and Justice to create this documentary and web-series was an unbelievable experience," said Nathan Bielski of Elevate Pictures and director of the film. "The wonderful dancers, directors, producers and all who are a part of BalletMet, are incredibly dedicated and inspiring and Finding Clara was the result of how they inspired this story to come to life."
The creation of the 87-minute documentary resulted from extensive editing of more than 200 hours of raw footage filmed over the course of four months. Capturing all the moments from auditions to rehearsals to the girls hanging out getting ice cream, provided endless content that allowed Justice and Elevate Pictures to tell a heartfelt story that viewers will embrace from start to finish.
Finding Clara is now available on VOD (iTunes, Google Play and Amazon) for $9.99 purchase or rental (prices will vary). It sounds like a great holiday gift!