Northern Ballet to tour 'The Great Gatsby'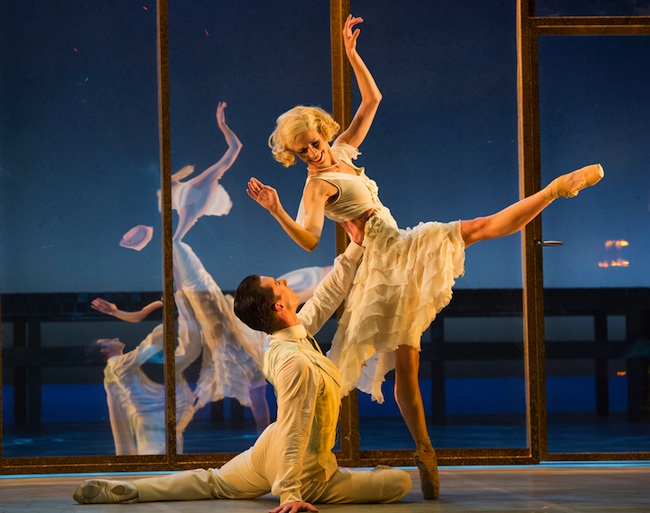 The Northern Ballet, a prolific ballet company based in Leeds, U.K., will present David Nixon's The Great Gatsby on September 23-27 at New Victoria Theatre in Woking. The company will then tour the full-length production to Nottingham's Theatre Royal, Canterbury's Marlowe Theatre and Bradford's Alhambra Theatre through November.
Following last year's première run at Leeds Grand Theatre in March, The Great Gatsby toured throughout the spring to Sheffield, Edinburgh, Hull, Belfast, Milton Keynes, Cardiff and Norwich, ending with its London première at Sadler's Well to great reviews. This season will revive the production's stunning choreography, sets and costumes for new audiences.
The seductive style of the 1920's era will be recreated, setting the backdrop for a tale of love, secrets, excess, loneliness, obsession and tragedy. Based on the novel by F. Scott Fitzgerald, The Great Gatsby will examine the sparkling façade of mysterious millionaire Jay Gatsby. It features the famed characters Nick Carraway, Daisy Buchanan and Tom Buchanan.
The Northern Ballet Sinfonia will perform the music by Academy Award-nominated and BAFTA-winning composer Sir Richard Rodney Bennett CBE.
For more information, visit northernballet.com.
Photo: Northern Ballet presents The Great Gatsby with Tobias Batley as Jay Gatsby and Martha Leebolt as Daisy Buchanan. Photo by Bill Cooper.