NYCB showcases Justin Peck world premiere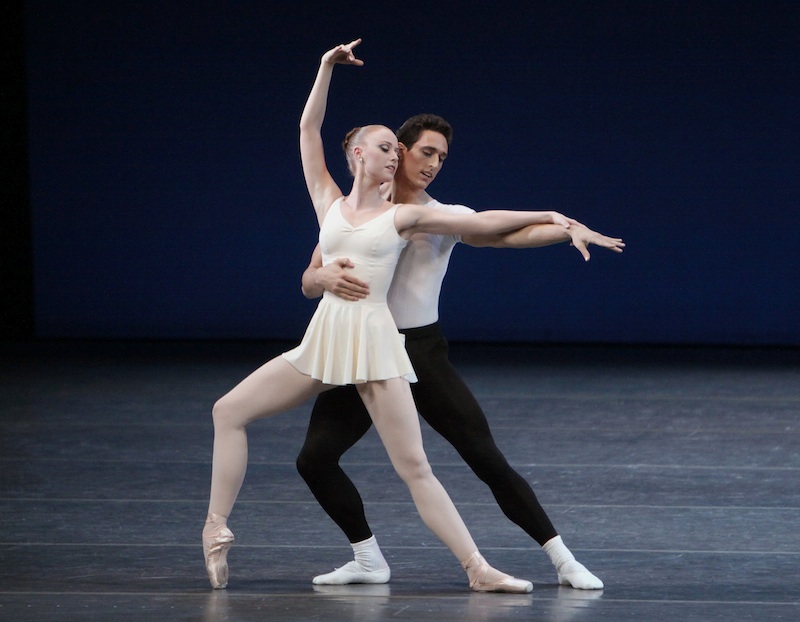 New York City Ballet announced in November that the company will present a world premiere by NYCB dancer and choreographer Justin Peck as part of the company's annual New Combinations Evening on Friday, January 31, 2013.
The Peck ballet will replace a previously announced world premiere by NYCB Ballet Master in Chief Peter Martins to a commissioned score by the acclaimed French composer Marc-André Dalbavie. The Dalbavie/Martins ballet will now premiere during NYCB's 2014 winter season.
Peck, who is 25 years old, is one of the youngest choreographers ever commissioned by New York City Ballet and will be premiering his third work for the company in a period of just six months. His new ballet will be set to Sinfonietta LaJolla by the prolific 20th-century Czech composer Bohuslav Martinů.
Peck's first piece for NYCB, In Creases, was set to Philip Glass' Four Movements for Two Pianos, and premiered in July 2012 during NYCB's annual summer season at the Saratoga Performing Arts Center. In Creases will have its New York City premiere on Wednesday, May 29, 2013. Peck also collaborated with composer Sufjan Stevens for the ballet Year of the Rabbit, which premiered in October 2012 as part of NYCB's Fall Season at Lincoln Center.
NYCB's New Combinations Evening pays tribute to George Balanchine's legacy by presenting world premiere ballets on or around the anniversary of Balanchine's birth every January. In addition to the world premiere by Justin Peck, the 2013 New Combinations Evening will also include Alexei Ratmansky's Concerto DSCH and Balanchine's rarely performed Variations Pour une Porte et un Soupir.
The new Peck ballet will also be performed on Saturday, Feb. 2 at 8 p.m.; Wednesday, Feb. 6 at 7:30 p.m., and Friday, Feb. 8 at 8 p.m. In addition, Peck's Year of the Rabbit will be performed on Tuesday, Jan. 29 and Wednesday, Jan. 30 at 7:30 p.m.; Saturday, Feb. 2 at 2 p.m.; and Sunday, Feb. 3 at 3 p.m. Performances of Peck's In Creases, will take place during NYCB's 2013 spring season on Wednesday, May 29 at 7:30 p.m., Saturday, June 1 at 2 p.m.; Tuesday, June 4 at 7:30 p.m., and Saturday, June 8 at 2 p.m.
All performances take place at the David H. Koch Theater, which is located on the Lincoln Center Plaza at Columbus Avenue and 63rd Street. For more information, or to purchase tickets for any NYCB performance, call 212-496-0600, or visit www.nycballet.com.
Photo: Justin Peck and Teresa Reichlen in George Balanchine's Concerto Barocco. Photo by Paul Kolnik, courtesy of the New York City Ballet.