OBT to premiere first full 'Napoli' in U.S.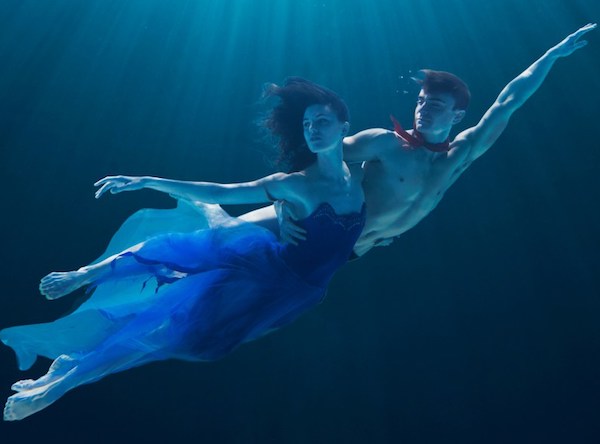 Oregon Ballet Theatre (OBT) will open its 2018-19 Season as the first U.S. company to build a production of – and stage – the fiery full-length work Napoli. Originally created in 1842 for Denmark's Royal Ballet, this work by August Bournonville has remained popular with European audiences for over 175 years.
August Bournonville was an observer of life. While visiting Naples, Italy, he was impressed by the vibrancy and dynamism of both its streets and residents. With a Danish sensibility, Napoli portrays Neapolitan life and triumphant young love. It tells the story of a beautiful Italian girl, Teresina, who falls in love with a poor fisherman named Gennaro.
Teresina's mother hopes for a wealthy suitor, and opposes the match between Teresina and Gennaro. Yet the young couple cannot be parted – even as Teresina becomes lost at sea, lured to an underwater world by an evil sea spirit. It is only the couple's true love that can break the spirit's spell and save their lives!
With August Bournonville's stylistically graceful, yet thrilling, footwork, Napoli is a hallmark of classicism infused with warm naturalism, and a symbol of The Royal Danish Ballet.
"It is a tremendous and thrilling honor for OBT to present August Bournonville's Napoli to our audiences here in the Portland metro area," commented OBT Artistic Director Kevin Irving. "What makes the work so successful, and endearing enough for Napoli to have become The Nutcracker of Danish ballets (because of its unending popularity over generations) is the light touch of the master, the playful joy seen in the colorful crowd scenes and the overflowing exuberance of the dancing – which, by the way, is devilishly tough to master! My hope is that it becomes an exciting journey of discovery that our audiences will whole-heartedly embrace!"
OBT's full production premiere will be October 6-13 at the Keller Auditorium in Portland. For more information, visit www.obt.org.
Photo: Oregon Ballet Theatre's Kimberly Nobriga and Peter Franc. Photo by Christopher Peddecord.
---