ODC/Dance presents 2014 'Summer Sampler'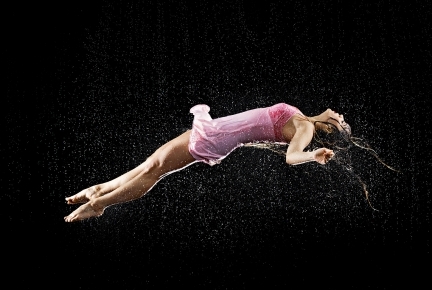 Following a season of sold-out performances at Yerba Buena Theater, San Francisco-based contemporary dance company ODC/Dance will return to the Mission to perform at its intimate home theater on the ODC Campus. The company will present Summer Sampler on Thursday-Saturday, July 31-August 2 at 8 p.m. This intimate event is designed to clear the summer fog and satisfy dance enthusiasts appetite for art with a delicious sampling of ODC/Dance's fare.
ODC's Summer Sampler Season opens on July 31 with a special benefit performance for Zoë Keating, whose husband has recently been diagnosed with metastatic cancer. ODC/Dance will perform Co-Artistic Director Brenda Way's Breathing Underwater (a collaboration will Keating) and her Lifesaving Maneuvers, a humorous and darkly evocative work reflecting on the human capacity to survive. Erin Wang of Magik*Magik Orchestra will join ODC/Dance in this one-night-only performance. All proceeds go to Zoë's family.
The next two performances on
 August 1 and 2 will also feature Way's Breathing Underwater and Lifesaving Maneuvers, plus the 2007 work Scramble by Co-Artistic Director KT Nelson. Scramble features the joys and intricacies of pas de deux set to Bach's Cello Suite No. 6 D major, recorded by Yo-Yo Ma.
For more information on this summer program, visit www.odcdance.org. The ODC Theater is located at
 3153 17th Street in
 San Francisco.
Photo courtesy of ODC/Dance.