Pacific Northwest Ballet present Themes & Variations 2019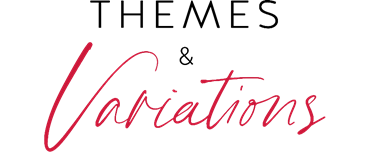 Pacific Northwest Ballet's final production of its 2018/2019 season, THEMES & VARIATIONS, promises a mixed bill of intriguing variety. Themes & Variations runs for seven performances only, from May 31 through June 9 at Seattle Center's Marion Oliver McCaw Hall. The mixed bill will be Featuring works by GEORGE BALANCHINE, JOSE LIMON and PRICE SUDDARTH.
George Balanchine's Theme and Variations represents the height of classical elegance, while his Tarantella pas de deux dazzles with virtuoso fun. In José Limón's masterpiece The Moor's Pavane – a distillation of Shakespeare's Othello – riveting characterizations cast a powerful spell. The line-up is completed by the return of Price Suddarth's electric Signature.
For more info go to PNB.org.
Photo courtesy of Pacific Northwest Ballet