Pacific Northwest Ballet presents Beauty and the Beast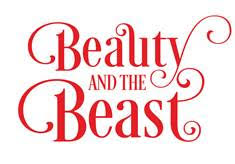 Pacific Northwest Ballet presents the "tale as old as time" with Bruce Wells' Beauty and the Beast, a new addition to its narrated, one-hour series of family-friendly ballets performed by the PNB School and designed especially for young audiences. Beauty and the Beast runs for five performances only, March 15, 21 and 22 at Seattle Center's Marion Oliver McCaw Hall.
Like PNB's Family Matinee productions of Hansel & Gretel, Pinocchio, and Snow White, Beauty and the Beast was conceived and choreographed by Bruce Wells and will feature students of Pacific Northwest Ballet School, along with special guest artist Jasper McCann as the Narrator. (Beauty and the Beast does not feature PNB Company dancers.)
This non-Disney version of the engaging tale of adventure, unlikely friendships, and the power of true love is as charming as it is familiar, and a perfect introduction to theater and dance.
Beauty and the Beast tickets are available online – PNB.org