Pacific Northwest Ballet presents 'Emergence'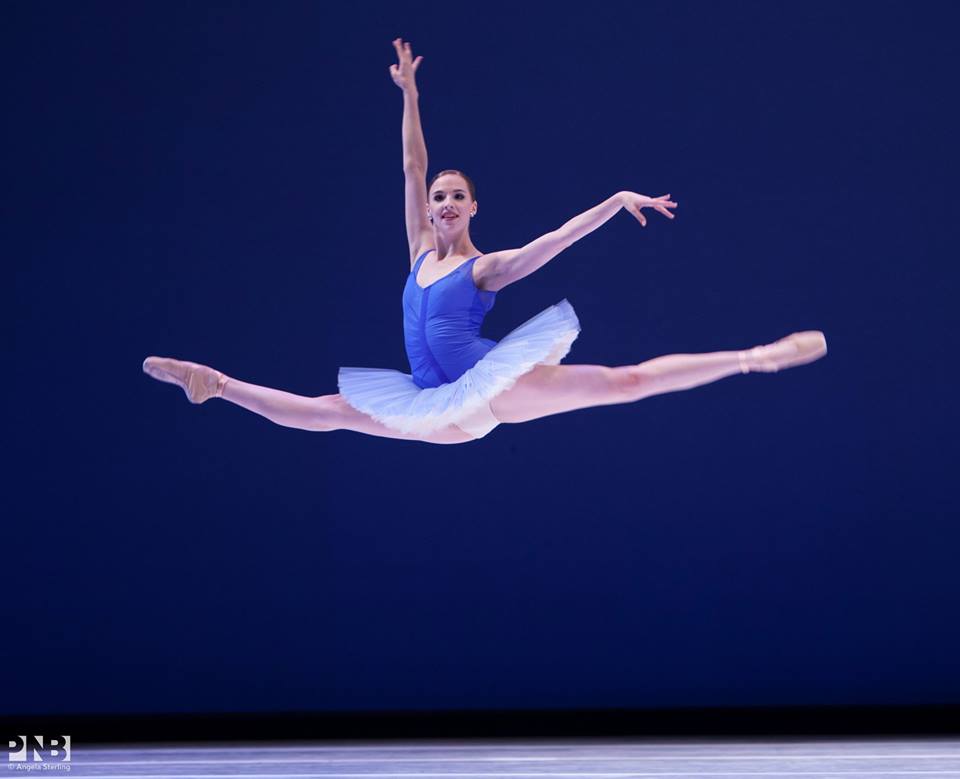 For the second program of its 43rd season, Pacific Northwest Ballet provides a crystal-ball look at the next generation of dancemakers with Emergence, a program including four contemporary works but named after one, PNB audience favorite, Emergence by Canadian choreographer Crystal Pite. There will also be Kiyon Gaines' Sum Stravinsky, another immediate favorite when it was premiered by PNB in 2012, plus The Calling, a haunting work by choreographer Jessica Lang, artistic director of Jessica Lang Dance. Excitingly, PNB's own Price Suddarth will present a world premiere as well.
Emergence runs for seven performances only, November 6 through 15 at Seattle Center's Marion Oliver McCaw Hall.
"This program reflects our company well," said PNB Artistic Director Peter Boal in his program notes for Emergence. "The range of pieces is vast, with music from the 12th and 21st centuries. The choreographers are young: all four were born after 1970. They are a diverse group and yet they share the common denominator of having developed as artists and choreographers in an environment that was encouraging to their creativity and experimentation. They were accepted for who they were, regardless of gender, race, sexual orientation, age or income, and they were asked to find out what they had to say. Perhaps that's the answer we're all looking for: acceptance and encouragement for all."
Sum Stravinsky is appropriately set to music by composer Igor Stravinsky. As Gaines' second ballet choreographed for PNB's mainstage repertory, it premiered during the company's 40th anniversary season. It features costume design by Pauline Smith, lighting design by Randall G. Chiarelli.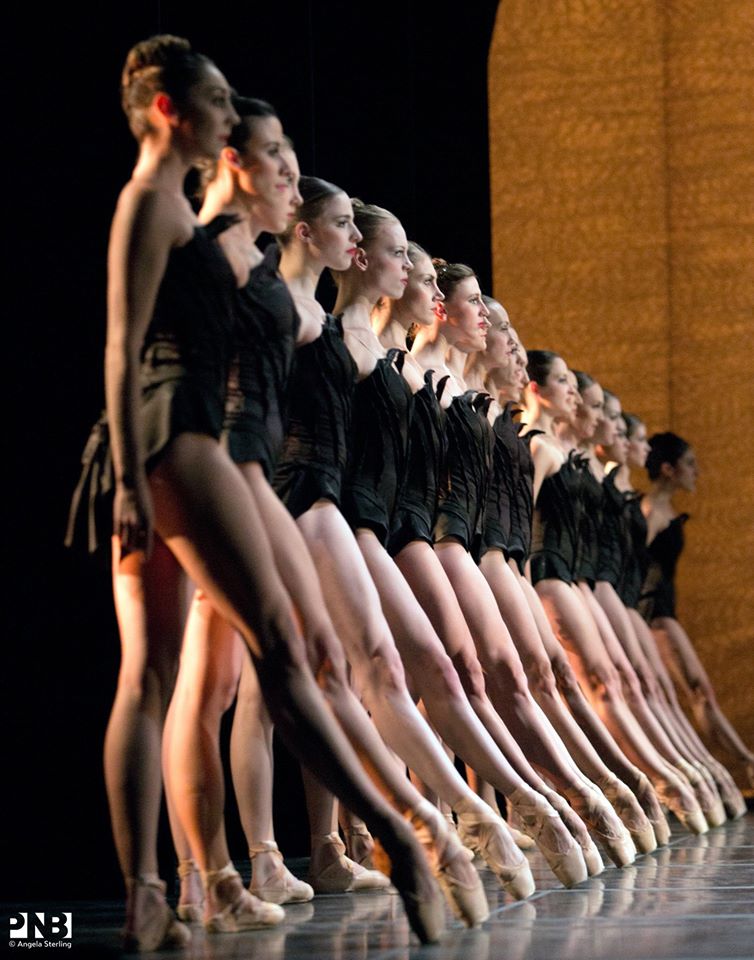 In his program notes, Gaines wrote, "I was inspired by the Balanchine/Stravinsky relationship and also knew I wanted to add to that some of the influence of [PNB Founding Artistic Director] Kent Stowell. In my research for music by Stravinsky, I kept landing on the Dumbarton Oaks concerto. Kent had choreographed his own Dumbarton Oaks many years ago, and I remember watching it and thinking to myself, 'This is one of the ballets I would absolutely love to dance.' Creating Sum Stravinsky has given me this wonderful opportunity to revisit the music and create movement that expresses how the music makes me feel."
Jessica Lang's The Calling is completely new to the company and will present five minutes of stunning imagery set to "O Maria, stella maris," a late 12th-early 13th century French composition. With an unforgettable costume by Elena Comendador, this piece is sure to impress.
Suddarth's world premiere, Signature, is set to music by Antonio Vivaldi performed and re-thought by Pacific Northwest native Barret Anspach, a Julliard graduate. Running approximately 30 minutes, it features costume designs by Mark Zappone.
Pite's Emergence was an immediate hit last year when it had its PNB premiere. Stager Hope Muir reset it on the company for this season. It originally premiered at the National Ballet of Canada when Artistic Director Karen Kain commissioned Pite to create a new work as part of a program of fresh work by Canadian choreographers. The result, Emergence, brought audiences to their feet and went on to win four Dora Mavor Moore Awards for Outstanding Production, Outstanding New Choreography, Outstanding Performance and Outstanding Sound Design/Composition by Owen Belton.
A riveting dark-hued work that casts a swarming, scurrying group of dancers, insect-like, in an eerily subterranean universe, Emergence dramatizes through its mesmerizing choreographic attack the ways in which the instinct for creating social forms seems hard-wired into life itself. Pite's inspiration for the work came from reading Emergence: The Connected Lives of Ants, Brains, Cities and Software by American popular science theorist Steven Johnson and considering parallels between the social organization of bees and the hierarchical nature of classical ballet companies.
Key to Pite's vision for Emergence was her collaboration with composer Owen Belton, who uses both acoustic and electronic instruments, often in combination with computer processing techniques, to arrive at atmospheric palettes of sound and tone. Pite and Belton incorporated drone-like sounds of bees along with sounds of marching to signify the power and ominous presence of the body politic.
For more information on the Emergence program, visit PNB.org. Special events include a Friday Preview Pre-Show Discussion on Friday, October 30 at 6 pm; a free Ballet Preview on Tuesday, November 3 at noon at the Central Seattle Public Library; a Lecture Series and Dress Rehearsal on Thursday, November 5 starting at 6 pm; and a Young Patrons Circle Night on Friday, November 13 at 7:30 pm.
Photo (top): Cheslea Adomaitis in Kiyon Gaines' Sum Stravinsky. Photo (left): PNB dancers in Emergence by Crystal Pite. Photos by Angela Sterling, courtesy of PNB.