Paris Opera Ballet students stun in this film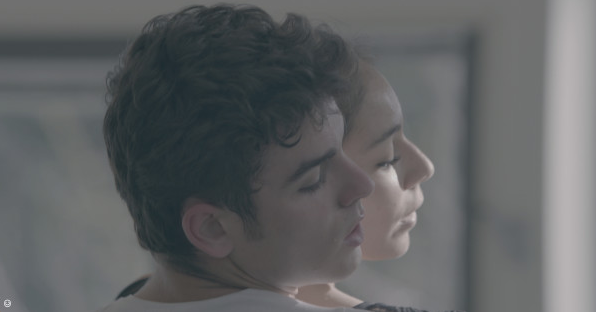 In September 2015, the Paris Opera Ballet launched a new digital platform entitled "3e Scène," meaning "the third stage." The project promotes new work by choreographers, composers, directors, visual artists, filmmakers and writers on the historic company's website. The brainchild of former Artistic Director Benjamin Millepied, 3e Scène was described as a way for the prestigious organization to stay better connected to fans all over the world.
The project's latest film, À bout portés, is directed by French actress and fashion model Clémence Poésy. With soft lighting, a reflective dialogue by Michaël Denard and close-up frames of 35 young student dancers in class at the Paris Opera Ballet, the short film is utterly mesmerizing.
On the film, Poésy wrote, "Can one learn grace? Can grace be crafted? If so, how? I've always had these questions in me somehow, or rather the desire to look for, to watch, to grasp, maybe, part of this secret if it does exist."
"Films are made to capture mysteries – to get a little closer to the endless complexity, the never ending beauty of what it is to be human," she continued. "As an actress, I've often witnessed the tiniest most wonderful surprises on the faces of actors/fellow artists I had been working with once a film was over. We had gone through scenes together – many times so close to each other – our skins were touching… and yet the camera had stolen something of our characters that we hadn't known was there. Close-ups reveal what we cannot control – a little bit of our souls."
Her film, about nine minutes in length, zooms in on various dancers, making their eyes, their breath, their slight movements the focus instead of the grand jumps and big movements. By doing this, the viewer can see the sweat, the determination and the discipline of these dancers in an incredibly intimate way.
"I've only ever known dance as a spectator – watched dancers from a distance. They move me, impress me, fascinate me all the more for it," Poésy stated. "How does one experience such a tangible/physical transformation from nature to culture? How does anyone prepare for such an adventure?"
She mused, "The central question of my film is a contradiction I've always cherished: all forms of art raise it, but dance, I feel, exposes it more impressively, more sensationally than any of them. Is to create to master the inexplicable? A repetition of the elusive?"
She continued, "As I observed the dancers to be training in the ballet school of the Opera de Paris I started dreaming of a film that would leave out of frame the bodies that these girls and boys tame everyday – that would leave out of frame what was meant to be in the spotlight – made magical by tireless countless training hours. I started dreaming of a film that would somehow only concentrate on their faces, that would put close ups at the service of this quest, this path towards grace – allowing an intimacy with dance that the two other scenes of the Paris Opera cannot give to their audience – I wanted to watch what happened in their eyes as they embarked on that journey, hoping I'd maybe grasp just a little bit of that one mystery…"
Watch À bout portés below. Visit https://www.operadeparis.fr/en/3e-scene to see other 3e Scène films.