Polish National Ballet coming to NYC and D.C.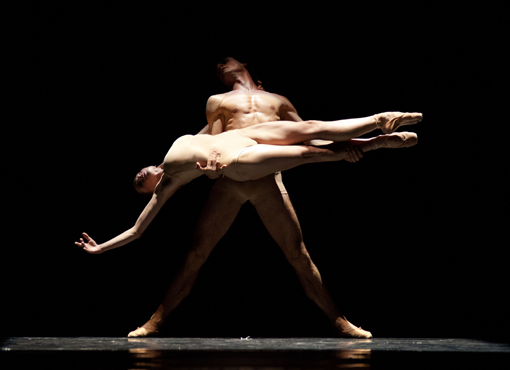 The internationally celebrated Polish National Ballet, under the leadership of Director and Choreographer Krzysztof Pastor, will make its New York and Washington D.C. debuts this summer. Touring to The Joyce Theater in New York City on June 16-21 and then to The Kennedy Center in D.C. on June 23-24, the Warsaw-based company will perform Pastor's Adagio & Scherzo and Moving Rooms and Emanuel Gat's Rite of Spring.
Based year-round at the prestigious opera house Teatre Wielki in Poland, the company was founded in 1785 and was reborn in 2009 under Pastor's leadership. Celebrated for its theatricality, its aim is to reflect the nature, energy and aspirations of the Polish people. In 2012, The New York Times reported, "…the PNB is performing a program as international and as challenging as any major company today."
In its upcoming U.S. tour, audiences will get a taste of this company's diverse repertoire with three works that display the elaborate partnering and athleticism that have characterized the group's aesthetic since 2009 when Pastor became its director.
Emanuel Gat's Rite of Spring presents frenetic Latin American dance movement set to Stravinsky music, which prompted Le Figaro to describe it as "salsa on top of a volcano." The two chosen works by Pastor—Adagio & Scherzo, set to Shubert, and Moving Rooms, set to Schnittke and Górecki—complete the dazzling program.
"Our mission," Pastor stated, "is to show that we are young, dynamic, innovative and creative."
In preparation for the company's arrival, The Joyce will host a free Dance Dialogue in its lower lobby on June 1 at 6 p.m. Monika Fabijanska, formerly Poland's cultural attaché in New York from 2000 to 2010, will discuss the major programming and organizational changes at the Polish National Ballet since Pastor (who is also resident choreographer of the Dutch National Ballet) became its new director earlier this year. This video-illustrated talk will explore transformations at the ballet against the backdrop of Poland's thriving culture and economic success.
For more information on the company's upcoming New York debut, or to book tickets, visit www.joyce.org. For further information on its D.C. debut—which will be presented by Elvi Moore, former general director of The Washington Ballet and now president of The Laurel Fund for the Performing Arts—head to www.kennedy-center.org.
Photo: Polish National Ballet in performance. Photo by Ewa Krasucka.