Popin' Pete's Pop Shop returns to London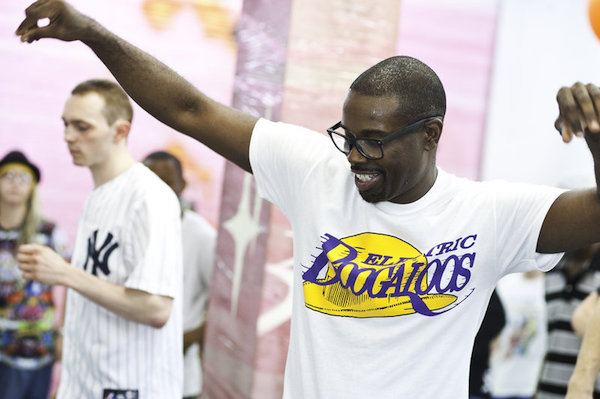 American dancer Popin' Pete returns to London for the third year to offer his Pop Shop, a first-class cultural takeover teaching his original popping style. Pete, a first generation member of the U.S. street crew Electric Boogaloos, is known for his roles in the iconic dance movie Breakin', Michael Jackson's "Thriller" music video and Chris Brown's "Yeah 3x" music video.
His Pop Shop will be offered this month at Londonewcastle Project Space in Shoreditch. This will be his only U.K. visit this year.
The unique dance experience will include workshops, daily open practice, DJs, graffiti murals, talks and Soul Train inspired parties.
On Wednesday, August 12, the Pop Shop will be handed over to teens aged 11-18 to coincide with the United Nations' International Youth Day. Participating youth will travel from non-London partner cities (Nottingham, Leeds and Plymouth), as well as Hackney, Tower Hamlets, Lambeth, Southwark and beyond. They will animate the 3,000 square foot gallery bursting with workshops, art, DJs and parties.
For more information on how to take class with Popin' Pete in London, visit http://londonewcastle.com. Pete will be joined by British artists DJ Biznizz, graffiti artist Mr. Dane and U.K. Poppers Dickson Mbi (Fiya House Crew) and Vicky 'Skytilz' Mantey (Boy Blue Entertainment).
Email kate@scannersinc.org for any specific questions. Tickets at the door are £2.
Photo: Popin' Pete at his Pop Shop. Photo by Irven Lewis.