Rambert launches choreography challenge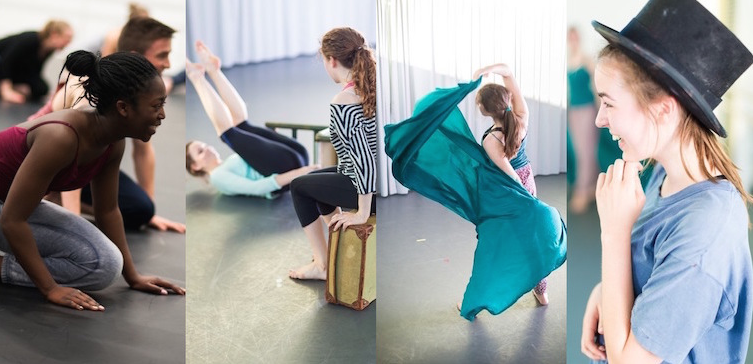 Rambert, one of Britain's leading national dance companies and owner of a state-of-the-art facility on London's South Bank, is launching a major new choreography initiative for secondary schools and colleges this 2015-16 academic year.
Rambert Elements will give schools and colleges across the U.K. the chance to create and perform an original dance piece inspired by a leading choreographer associated with Rambert. Rambert has commissioned three choreographers to create toolkits that each student group will use to create their own piece. Each toolkit includes: a piece of music, a title, a theme (and various sources of inspiration), a selection of movement phrases demonstrated by Rambert dancers, creative tasks, tips and guidance, and interviews with the choreographer.
Rambert Elements begins with a "skills weekend" on October 17 and 18 for teachers from the participating schools/colleges. It will be held at Rambert's award-winning studios and will feature a range of training sessions, including masterclasses with the choreographers who have created the toolkits.
There will be six regional performances in the spring term and participating groups will perform at the venue nearest to their school/college. One school from each regional performance will be invited to perform at a central London theatre in June 2016, accompanied by the Rambert Orchestra, in a special showcase that will also feature performances by dancers from Rambert.
The 2016 Regional Platforms include: Scotland on January 28 at Edinburgh Festival Theatre's Studio; Midlands on February 29 at the Royal Concert Hall in Nottingham; East on March 3 at the Norwich Playhouse; North on March 11 at Quays Theatre at The Lowry; South East on March 14 at Rambert's London facility; and South West on March 16 at the Theatre Royal Plymouth's Production and Learning Centre. The inaugural National Showcase will be in London in June 2016.
To apply, teachers should download and complete the application form and return it to Rambert by Friday, September 4 at 4 p.m. Rambert officials recommend that schools in England and Wales should aim to submit their applications before the end of July.
For more information on criteria and selection, or to download the application form, visit www.rambert.org.uk/join-in/schools-colleges/elements.
Photos: Rambert Elements. Photos by Benedict Johnson.