Results of 2017 Prix de Lausanne Selections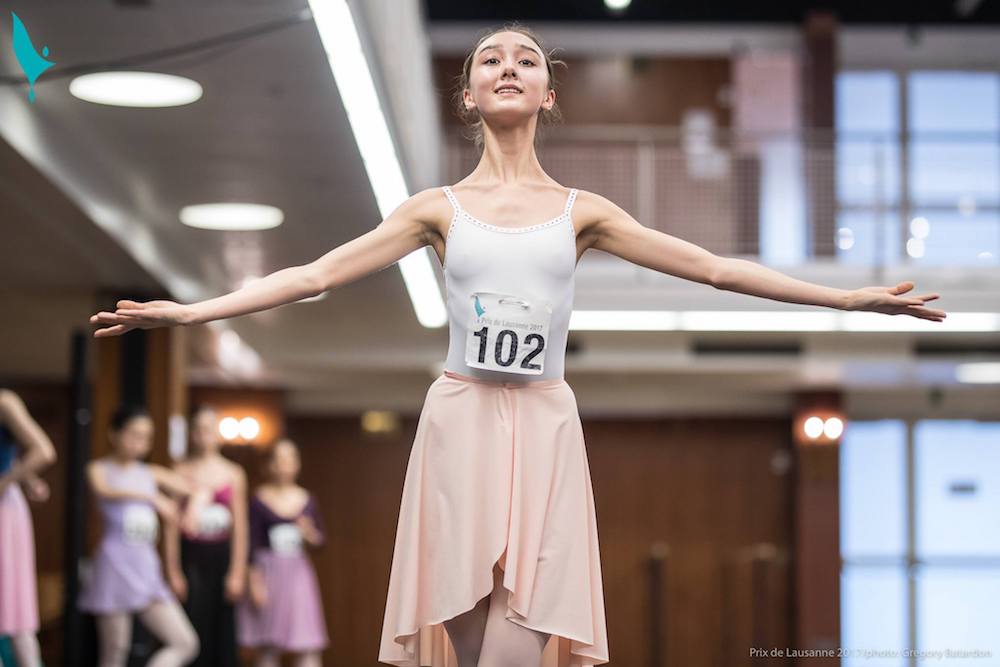 After four days of intensive classes, 20 candidates of the 2017 Prix de Lausanne International Ballet Competition in Switzerland have qualified for the Finals. Of them, one represents the USA – 15-year-old Lauren Hunter.
Since the beginning of the week, 66 candidates from all over the world have attended daily classes, coaching, and rehearsals with prestigious professionals in the field. Carefully observed by jury members, the candidates have all had one goal in mind: to perform their classical and contemporary variations on stage for a live audience at the Beaulieu Theatre.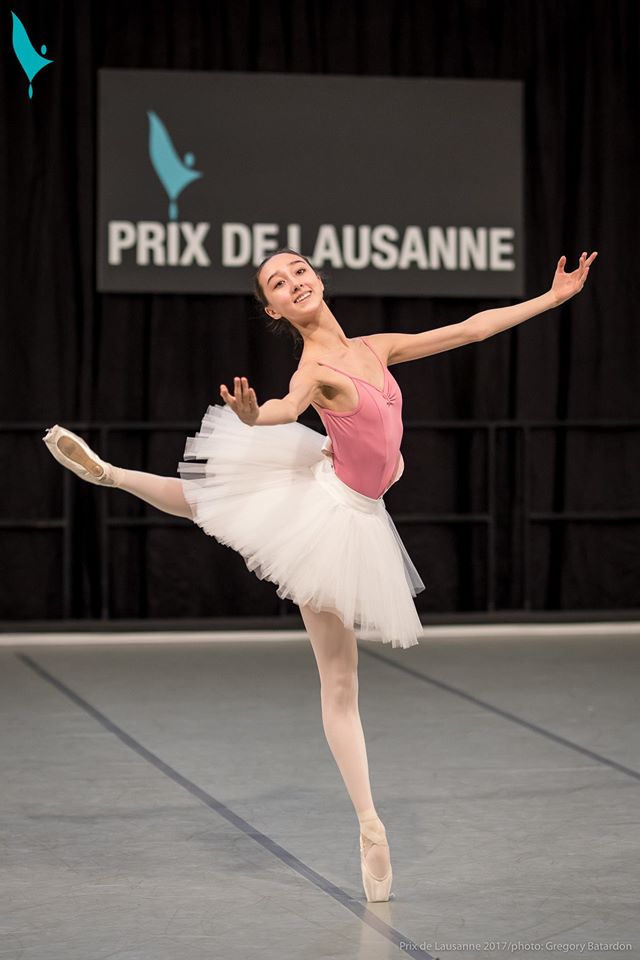 Their potential was not only assessed by considering their technical facility, but also their ability to give an imaginative and sensitive response to the music. The candidates have had to master the traditional classical repertoire as well as the contemporary creations of John Neumeier, the competition's main guest choreographer for the 45th edition.
This year, the director of The Royal Ballet, Kevin O'Hare, is the president of the nine-jury-member panel. As internationally renowned dance professionals, they selected the 20 most promising talents who outdid themselves the most.
The 20 Finalists of the 2017 Prix de Lausanne are:
#102. Lauren Hunter/ USA/15 years old
#212. Jingkun Xu/China /16 years old
#104. Yuika Fujimoto/Japan/15 years old
#213. Alessandro Frola/Italy/16 years old
#107. Jessi Seymour/Australia/15 years old
#303. Ji Min Kwon/South Korea/17 years old
#111. Sunmin Lee/South Korea/16 years old
#306. Marina Fernandes da Costa Duarte/Brazil/17 years old
#114. Rafaela Henrique/Brazil/16 years old
#312. Fang qi Li/China/18 years old
#120. Diana Giorgia Ionescu/Romania/16 years old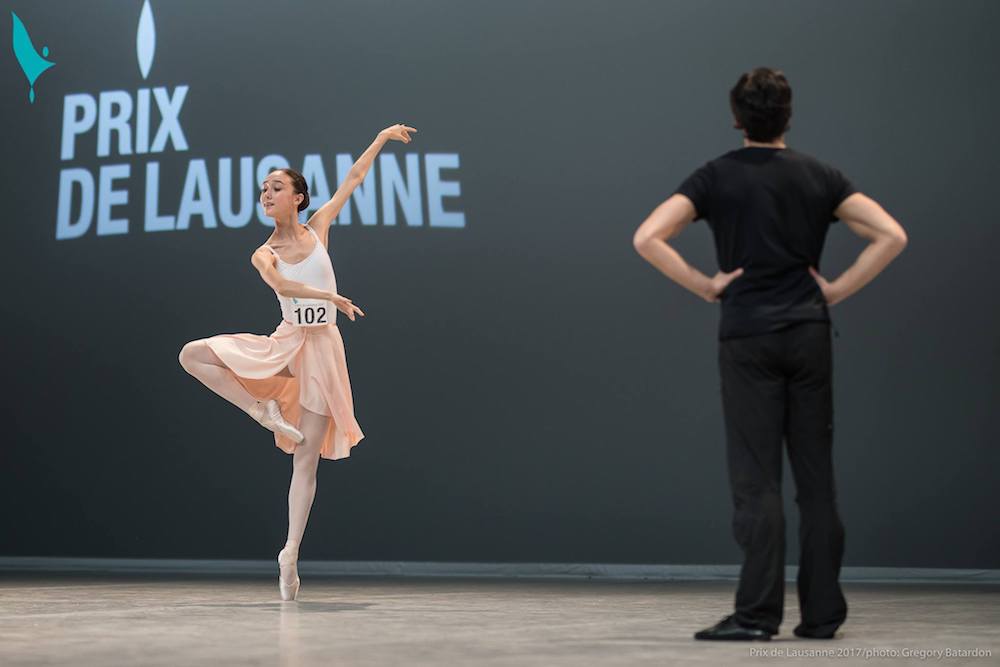 #406. Sunu Lim/South Korea/17 years old
#201. Koyo Yamamoto/Japan/15 years old
#410. Michele Esposito/Italy/17 years old
#203. Edoardo Sartori/Italy/16 years old
#415. Taisuke Nakao/Japan/17 years old
#205. Denilson Almeida/Brazil/16 years old
#420. Riku Ota/Japan/18 years old
#210. Joshua Jack Price/Australia/16 years old
#423. Stanislaw Wegrzyn/Poland/18 years old
The 20 selected candidates are from nine different countries and the most represented are Japan with four candidates, and Brazil, Italy and South Korea with three candidates each.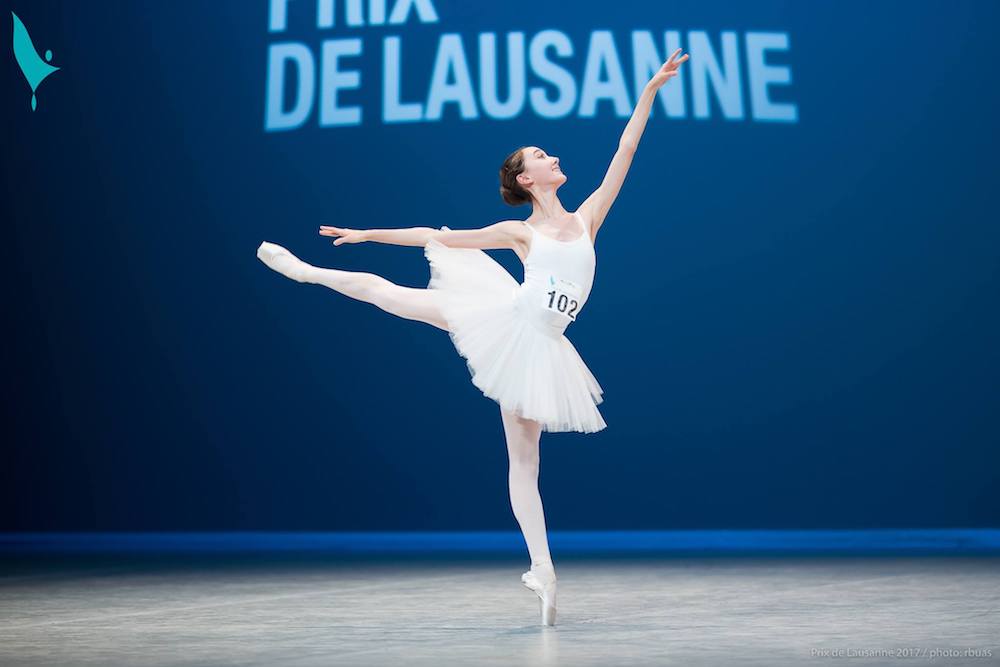 Eight of the finalists will receive one of the scholarships/apprenticeships, for which the Prix de Lausanne is so well-known for. The prizewinners receive the unique opportunity to choose among the most prominent schools and companies that they would like to attend.
Finals will take place on Saturday, February 4 from 2:30 pm. They will be broadcasted live on Prix de Lausanne's website and on Arte Concert. The results will be announced around 7 pm. Visit www.prixdelausanne.org for more information.
Photos of Lauren Hunter by Prix de Lausanne photographers Gregory Batardon and Rodrigo Buas.