'Romeo & Juliet' in cinemas on Mother's Day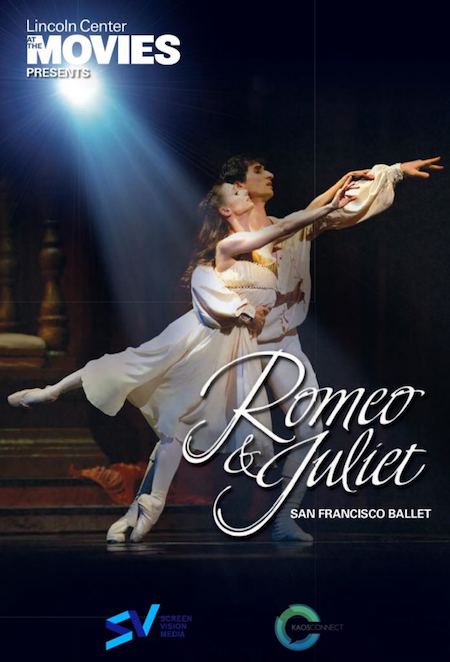 San Francisco Ballet's Romeo & Juliet, a classic portrayal of tragedy and romance, will once again grace the big screen for a special limited run on Mother's Day weekend – May 12, 13, 15 and 16. In partnership with Screenvision Media, a national leader in cinema advertising, and event cinema innovators KAOS Connect, audiences in select theatres nationwide will experience the passionate choreography by SF Ballet Artistic Director and Principal Choreographer Helgi Tomasson and celebrated score by Sergei Prokofiev as part of Lincoln Center at the Movies: Great American Dance.
This special screening brings to life dazzling performances by two of San Francisco Ballet's most celebrated principal dancers. Maria Kochetkova gives a magnetic performance as Juliet, and the beloved Davit Karapetyan, who gave his farewell performance in 2017 after more than a decade with the company, shines as her Romeo.
For a full and updated list of theatres locations, visit www.RomeoAndJulietInCinema.com. Tickets are available online and at participating theatre box offices.
Free educational screenings will be offered to select schools in the coming weeks, making world-class artistic programming available at no cost to partnering schools and students.
Lincoln Center at the Movies: Great American Dance brings the best of the performing arts to national audiences through Screenvision Media's extensive network of movie theatres. The programs are taped in HD by the multi-Emmy Award–winning team responsible for Live From Lincoln Center broadcasts on PBS, and Andrew C. Wilk, Executive Producer. For more information about Lincoln Center at the Movies, visit LincolnCenterAtTheMovies.org.
---