Royal Danish Ballet returns to London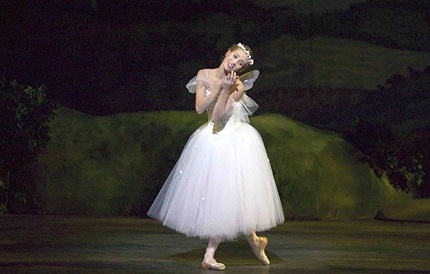 After 10 years, The Royal Danish Ballet makes its grand return to Sadler's Wells on January 9 and 10 in the Peacock Theatre. The program presents the principals and soloists from this internationally renowned company in excerpts from works by August Bournonville, the acclaimed 19th-century Royal Danish Ballet choreographer and ballet master who created more than 50 works for the company.
The essence of the Bournonville style lies in its joy of life, rhythm, harmony and easy elegance, which will be showcased in excerpts from his ballets such as La Sylphide, Napoli, A Folk Tale and Conservatory.
As a choreographer, Bournonville believed that beauty is forever modern and with ballet companies still performing his ballets today, 136 years after his death, it proves that his sense of beauty is still very much alive.
The company features acclaimed dancers such as Alban Lendorf, Gudrun Bojesen, Ulrik Birkkjaer, Susanne Grinder, Gregory Dean, Amy Watson, Marcin Kupinski, Diana Cuni, Andreas Kaas, Femke Slot, Sebastian Haynes and Kizzy Matiakis.
The program will include the pas de sept from A Folk Tale (a romantic ballet from 1854), the pas de deux from The Flower Festival in Genzano (the only part of the original 1858 ballet still known), "Jockey Dance" (a rare treasure preserved from Bournonville's last ballet From Siberia to Moscow), La Sylphide Act Two, the pas de trois from The Conservatory (a 1849 ballet set in the Ballet School of the Paris Opera) and the pas de six and tarantella from Napoli (one of Bournonville's most important and popular works.)
For more information on these performances, visit www.sadlerswells.com.
Photo courtesy of The Royal Danish Ballet.