Russell Maliphant hosts workshop in London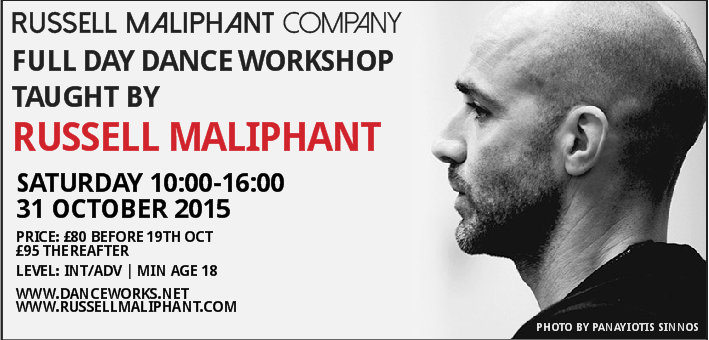 Contemporary choreographer Russell Maliphant will lead a full-day dance workshop at Danceworks Studios in London on Saturday, October 31 from 10 am to 4 pm. Recognised as one of the great choreographers of our time, Maliphant's work is characterised by a unique approach to the relationship between movement, light and music. He runs his own company and is an associate artist of Sadler's Wells in London.
Maliphant's one-day workshop will integrate principles and practices from a variety of body-orientated techniques, including Yoga, Release Technique, Contact Improvisation and Martial Arts. It will begin with general body practice and develop to explore choreographic qualities and elements of contact in the creation of work.
Meant for intermediate and advanced dancers age 18 and older, this workshop costs £80 until October 19 and £95 thereafter.
For details, or to reserve your spot, visit http://danceworks.net/russell-maliphant-workshop/.
Image: Russell Maliphant. Photo by Panayiotis Sinnos.